I started this blog in July 2006, just a couple months before I left my life as I knew it for a 'round the world trip which turned into four years living out of a bag and being a nomad. The travel was the reason, the blog was a by-product.
What I Learned from Blogging for 12 Years
In 12 years of blogging, I have learned a lot. I can certainly talk about important things like quality content and storytelling or sticking with your passions or putting your readers first. I can go on and on. And I'm not talking about what I continue to learn from travel — that's all about people and human connection.
But in the 12 years since I started this blog and my entire professional career really, the thing that is most important is professionalism.
And by "professional" I mean: to be reliable, to have integrity, and to take ownership of your responsibilities.
The Importance of Professionalism
I recently spoke about professionalism at my latest Bloghouse conference in Memphis. To me, no matter what your skill or talent, if you aren't professional, it doesn't matter.
Last month marked my blog's 12th birthday. But, not only have I been blogging for 12 years, I've also been a journalist and in media now for, gulp, nearly 25 years. You can say I was always a bit of an over-achiever, but for me, it's just that I like to stay busy and keep learning. And when I do decide to take something on, I do it well. And then I get bored…and rinse and repeat!
When I was in college, I had two back-to-back internships before I started my junior year (both in NYC, the second being at the David Letterman show).
I started working at my first TV station my senior year of college – the same year, I got my own apartment. I could NOT wait to have my own place and I've basically lived alone ever since and loved it.
So over the years, I've worked in broadcast television as a director, writer, producer, and editor. In my current full-time freelance career I am a writer, photographer, speaker, project manager, video producer and consultant. I've hired and managed crews large and small. I've managed young interns and worked alongside folks that have been in the industry for decades.
And one thing remains the same no matter how much skill, talent, or experience you have:
If you are not professional, none of it matters.
What is Being Professional?
So what does this basically mean? I've found that some folks who perhaps never worked in an office or corporate environment and have always worked for themselves might not have learned what it means.
First Impressions Matter in the Digital Age
First impressions do matter. So when emailing someone for the first time, introduce yourself! You don't know how many emails I've received where the writer just starts talking "at" me as if I should know who they are. No. Say "hello." Introduce yourself to me. Who are you and why specifically are you reaching out to me? And what exactly are you looking for. Be clear and direct!
Be Enthusiastic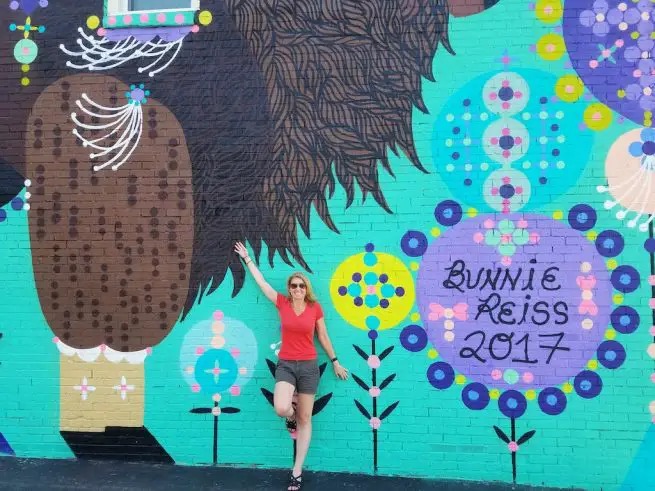 Be honest and real, but please don't sound 'bothered'. When communicating with anyone – friends, partners, colleagues, clients – be clear and direct, not passive. And be enthusiastic. If you sound like you don't care, neither will I and I won't want to hire you again.
Be Reliable
This is the most important. Reliability creates trust. It leads to repeat business. If you are late with your assignment and worse don't communicate it with me first, then why would I work with you again? Meet your deadlines! Or even better, be early. We are all busy. Always respect other people's time (to email you, to meet you, to take their time to do anything for you).
Take Responsibility
Approach your work and commitments with integrity. If something comes up, and you or your work will be late, take responsibility! Of course, issues come up, but you must own up to it and THEN offer solutions. Communicate immediately and directly. Don't tell me 10 minutes before our meeting that you have to cancel when I've already re-arranged my schedule around our appointment. And even worse, don't make me 'chase' you down for an assignment that is overdue. Have the integrity to be the responsible one who reaches out if you have an issue.
Make others feel like they can always count on you. Those that know me, know when I say I will do something, I do it. Period. Don't say you will do something just to answer in the moment. Only say it if you mean it.
Support Your Peers
Support those around you. Do right by others and it will come back to you.
I often find myself helping others with advice and connecting folks in my network. I'm happy to help. But when you are being helped, don't forget to be thankful and then turn it around and say "and how can I help you?"
And don't get caught up in competition. There's room for all of us and as they say:
A rising tide lifts all ships.
 Pin It!