OK, we're not out of the woods with Covid-19 yet – by a long shot.
But with vaccination programs rolling out more smoothly in nations like the UK and various roadmaps to the 'new normal' being produced, there might be some light at the end of the tunnel.
Unfortunately, some things will change forever. Long-term travel won't go untouched in the wake of the pandemic, meaning that even when travel corridors re-open, things will be very different.
With that in mind, here are five post-lockdown tips for digital nomads.
1. Check official travel advice…regularly!
This seems like a no-brainer, but you'll be surprised how many travelers with pent-up wanderlust will storm ahead and book flights ASAP after lockdown – only to find out when it's too late that they have to meet new prerequisites in terms of visas or health checks.
Don't get caught out and check your appropriate government travel advice to ensure you have all the right paperwork prior to checking in.
2. Pack properly for your location
When traveling long-term, you want to ensure that you have all of your essentials, but also pack as lightly as possible.
Unless you're super-organized, this can be tricky, but an app like Packr provides a carefully customized list of 'must pack' items for any destination on Earth. You can also check out my gear recommendations for my favorite bags and ever-popular packing cubes.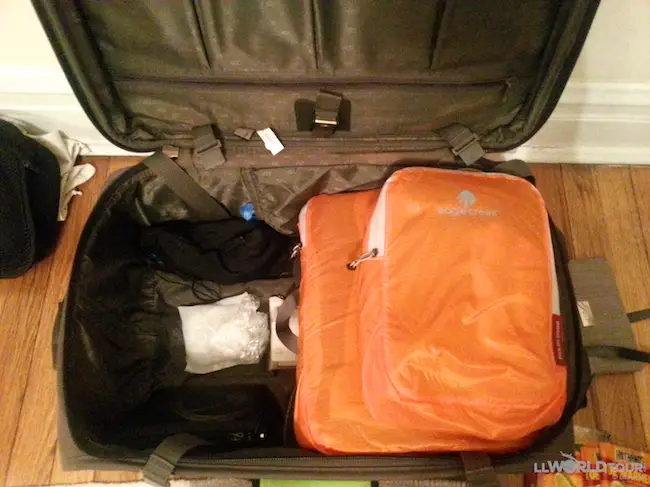 3. Prep all of your tech
Tech like your mobile, tablet, laptop and various chargers and other accoutrements should be organized and in good working order prior to any long-term vacation – if your phone and other hardware are aging a bit, this might be a good time for an upgrade. Check out this advice on essential tools for travelers from TechCrunch to get started.
4. Check your cashflow
To stay safe, support yourself and get home fast if you need to, you'll need enough money and a secure way of accessing it.
So you'll need to suss out whether the banking and payment apps you use at home are appropriate for your destination or make other plans if you're visiting a cash economy (they still exist!). If you're going to be working online while you're away, try to secure steady long-term contracts before leaving. Check out my ultimate money and budget travel tips for ways to save before and during travel!
5. Learn on the go
There's nothing wrong with pursuing a long-term travel project for the pure, unadulterated pleasure of it.
But part of the catharsis for some digital nomads is often self-improvement and the aim of eventually settling down in their dream destination with a career that they love. One way to make this happen is by taking an online degree with pro providers like ARU Distance Learning – provided you've got internet access, you can flex your study around your adventures.
Follow these five post-lockdown tips and your first long-term trip when the travel industry opens back up will be one to remember for all the right reasons – bon voyage!
Author bio:
Malika Street
is based in Manchester, England and has written for various publications around the web. Her interests include literature, music and travel.