I Love My City. Part 27.
You've heard me say it before, and yes, I'm saying it again. Chicago still makes my jaw drop. The city, the people, the  welcoming neighborhoods, the Chicago architecture, its thoughtfulness in design — it is just gorgeous.
Chicago — Stunning. Iconic. Wondrous.
After more than 20 years living here, Chicago still captures my heart. I never tire of the skyscrapers downtown. My eyes still widen as I soak in icons like the Tribune Tower and Wrigley Building.
The Architecture of Chicago
These aren't just functional boxes holding offices and people. There is beauty all around. Our large city is bustling and yet it retains a feeling of airiness as it gleams in the sun. You can see that from the gorgeous green and public art space of Millennium Park to all the famous and thoughtfully designed skyscrapers of Chicago's Loop. If you don't know it by now, I believe Chicago is truly the most beautiful city in the U.S., if not the world. Don't believe me? Come see for yourself and then tell me what you think.
Chicago Biennial
In 2015, the city kicked off the inaugural Chicago Architecture Biennial, a major international event which, through exhibits, forums, and public programs, takes stock of the extraordinary ways in which architects, artists, designers, planners, activists, and policy makers from around the world are tackling some urban and environmental issues of today.  There are exhibitions throughout the city with the home base being at the Cultural Center.  The next one starts in September 2019.
Open House Chicago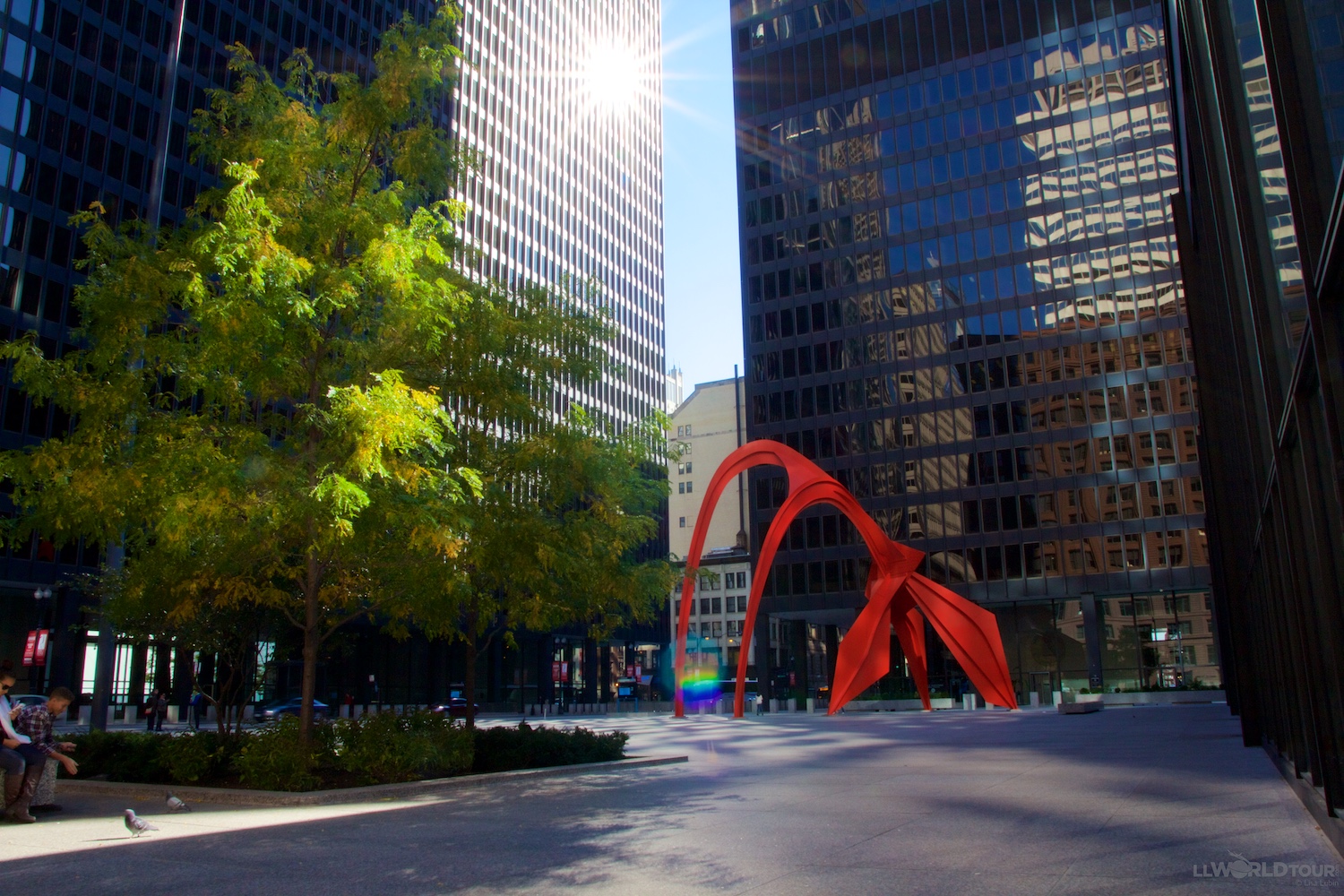 For the last eight years, the Chicago Architecture Foundation has celebrated our buildings, spaces, and design with a wonderful event called Open House Chicago. Nearly 300 buildings, many not usually open to the public, open up for all to come on in. Private rooftop decks, never seen by the public bank vaults, spacious architecture firms, hotels, membership clubs, churches, you name it, you are welcome to stroll on in.
Hundreds of volunteers keep it running smoothly and welcome you with a smile. It is so, so cool for locals, who passionately (and contagiously) love their city, to get to see some of these spaces, but also for tourists who just happen to be here on this fall weekend. We are all are rewarded with glimpses into amazing, historical buildings and private offices with stunning views and vantage points not normally seen from the typical tourist stops like the Willis Tower or the John Hancock. Last year, 100,000 people attended over the two-day period, making it one of the most-attended events of its kind in the world.
It takes place all over the city—not just downtown, from neighborhoods on the far northside (and now Evanston), all the way down south near Indiana. I've gone maybe five different years now and there's still so much more to see.
Where to Stay in Chicago's Loop
Sleep in a Landmark – Stay Pineapple
If you plan to visit Chicago to check out the stellar architecture, why not stay in an iconic building too? Stay Pineapple Chicago is set inside the stunning Reliance Building originally designed by Daniel Burnham and John Root and later finished by Charles Atwood in the 1890s. The tall, terra cotta beauty is said to be the first direct ancestor of today's modern skyscraper.
The landmark building underwent extensive renovations about 15 years ago and also recently underwent interior room renovations and a redesign of the lobby and restaurant.
The Virgin Hotel
Some other great stays are the world's first Virgin Hotel built in a restored 1928 bank building with a great rooftop bar and hip interior.
Chicago Athletic Association Hotel
Or the stunner: the Chicago Athletic Association Hotel. Newly renovated, this former private athletic club, which was built in 1893, has been reimagined as a hotel with an ornate, wood lobby, breathtaking ballrooms, and a spectacular rooftop bar and restaurant with striking views of Millennium Park and Lake Michigan.
Check this out for more Chicago Hotel options.
Pin It!
Disclosure: I was a guest of Hotel Burhnam – A Kimpton Hotel (now the Alise) for a couple nights. As always all writing and opinions are my own.