[updated July 2021]
Chicago's Best Restaurants…according to me!
What are Chicago's best restaurants? This city is inarguably a world class food town. Whether you want high end, Michelin star options or hot dogs, pizza and great ethnic street food, Chicago has got you covered. I've lived here for 17 years now and continue to cover the food scene for work (and fun!). These are my favorites. Feel free to add yours in the comments as things are always changing and I may need reminding of some too!
Breakfast, Brunch, and Cafes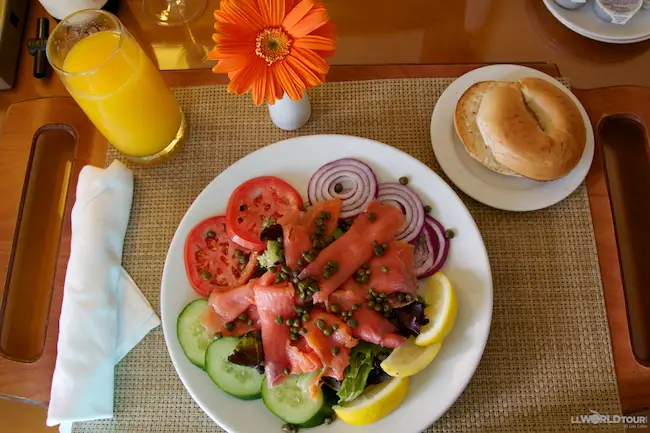 I used to never like eating breakfast out. I didn't get it. I didn't eat much for breakfast anyway. Why spend all that cash? Then I started trying some of Chicago's finest and now I'm definitely drinking the Kool-Aid (well, OJ with a side of eggs benedict, in my case).
Coffee
Hot Chocolate
Donuts
So…how do I say this without getting hate mail? I don't tend to eat donuts! I know, crazy. But hey, I eat enough food and some sweets so I am happy to NOT cultivate a love of donuts for my own health! But thanks to my friend Leigh over at Campfires and Concierges, I can still bring you Chicago's best donut shops.
Lunch, Sandwiches, Light Meal
I love me some sandwiches. Subs, panini, a good egg salad on rye, I'm in. Secretly (no more), it's my dream to open up a café & sandwich shop. I've done stories on enough, plus I worked in one in Melbourne, Australia. I'm ready.
Pricey, Trendy, and Actually Awesome
These are those spots always listed in the 'hot' lists. They're trendy, a bit of a scene (which is becoming less and less 'my scene'), but for good reason…they're just damn good.
Italian
I have to admit, with the plethora of ethnic food in Chicago, Italian often takes a backseat. I grew up eating it back east, and a lot of that now seems more American than Italian to me. But I still dig some awesome eggplant parmigiana or a pasta with vodka sauce.
Pizza
This list is going to be somewhat short. I'm a New Jersey girl at heart. This is the ONE and only thing I just cannot sink my teeth into in Chicago—Chicago-style pizza. But luckily there is actually many more types of pizza here than some may realize. There are a few good NY-style pizza places and some great thin-crust/Neapolitan spots as well. And research actually shows most Chicagoans normally eat thin crust anyway! Here is some of Chicago's best non-deep dish pizza. For more check out my whole post dedicated to our thinner, less bread-like pizza aka thin crust!
American
Burgers
Middle Eastern
Another favorite of mine. Great spices and flavor, this is my new comfort food (it used to be Kraft Macaroni & Cheese, so this is quite a step up!)
Greek
I love Greek food and haven't really had a bad meal in Greektown, but there are some faves.
Mexican
Chicago has some of the best Mexican food this side of…well, the Rio Grande. In fact, our largest minority is Mexican and many of them are now accomplished chefs with their own restaurants. ¡Que bueno!
Asian
Sushi
One of my faves. Some raw fish and soy sauce and I'm a happy gal most days of the week. Healthy, fresh, and yumm-o.
Thai
I grew up eating Chinese. Now I never eat Chinese (well except when I'm home and I go with my dad to the Chinese Buffet—the Jewish-American's homeland). No Chinese on this page. To me, Thai just seems fresher, less greasy and just good. Oh and it's usually cheap.
Korean
Vietnamese
Indian
Ethiopian
Best "Chicago" Food
To me, Chicago is good at all foods, but there are some old-school signature foods we are known for: steak, Italian Beef, deep-dish pizza. I don't normally eat this food, but I have eaten at these joints and they were pretty damn good. So there's that.
Seafood
Vegetarian
On the flip-side of all the meat and potatoes that Chicago used to be known for, is some healthy and yummy stuff that's not all weeds and twigs.
Bar Food and Gastropubs
Dining Alfresco
For the full comprehensive list see my guide to the best outdoor dining in Chicago!
Cozy Fireplace Eating
Local, Delicious, Cheap Joints
Gourmet and Specialty Markets
What do you think? What did I forget? I still have new places I need to try out too!
Pin it!