COVID-19 dragged the whole world and its many industries to a halt. The global lockdown greatly affected many countries particularly in the tourism sector; Hong Kong, Ireland, and Fiji were at the top of the list, losing at least 65% of tourism's contribution to their GDP. However, with the drop in cases and increasing rates of vaccination, many countries are gradually lifting their travel restrictions and now allow some tourists and visitors into their countries. When they do and If you intend to go on a vacation, honeymoon, or sightseeing trip in the near future, this article has compiled a list of countries that have eased their travel restrictions and are open to visitors.
Hong Kong, China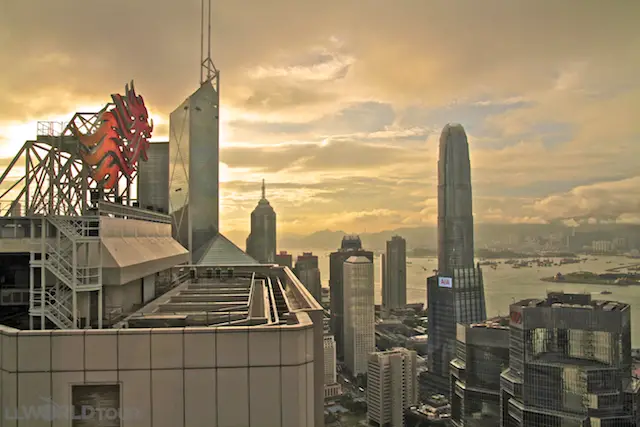 Hong Kong is famous for many things, including the Causeway Bay, The Peak, and Hong Kong Disneyland. It's a city where mind-blowing skyscrapers are finely infused amongst centuries-old temples. Hong Kong is also popular because of its night markets filled with delicious treats like dim sum and egg waffles. Being a city that has attracted chefs and restaurateurs worldwide for decades, there was a huge decline during the pandemic in the number of tourists that visited the beautiful city that boasts of the most restaurants per capita in the whole of Asia. Its tourism industry is currently the most affected by the pandemic, as shown in this image from Compare the Market.
However, cases are on the rise again, so you may need to wait for an ideal time to visit the great and historic city. The city is blessed with a gastronomic landscape and many authentic Chinese and global cuisines, so it can quickly turn around its tourism woes.
Dublin, Ireland
This is one of the most iconic cities globally and tops people's bucket lists. Although travelers were restricted from coming into the country, it is now possible to visit some famous landmarks. In Ireland, you get to experience Georgian architecture, modern cityscapes, and delicious Irish foods and drinks. Dublin, the capital city, is home to Ireland's oldest university (Trinity College Dublin) as well as the grand St Patrick's Cathedral and world-renowned stout, Guinness.
Fiji, Oceania
Fiji is a tropical island country located in the south of the Pacific, close to Australia and New Zealand. There are a lot of reasons why it's such a great place to visit – beautiful beaches, lush jungles, amazing food. In Fiji, there's something for everyone. If you're looking to relax on the beach, there are plenty of resorts and islands that offer incredible ocean views. If you're looking for a more active vacation, Fiji has plenty of hiking and diving opportunities. You can also explore the country's rich culture and history, or go bird watching in the jungle.
Unfortunately, this beautiful popular tourist destination was greatly affected by the pandemic. But with the gradual easing of the lockdown, try to visit some of its popular spots for a satisfying holiday.
Reykjavik, Iceland
Another country that has lifted COVID-19 restrictions is this northern beauty. Iceland is a beautiful country that has much to offer. It's relatively small, but rich in diverse landscapes and cultures. The large variety of natural beauty found throughout Iceland make it one of the most popular destinations for travelers from all over the world. There are glaciers, volcanoes, hot springs, waterfalls, lava fields, and black sand beaches just waiting to be explored. Iceland is also a land of interesting history and culture. The people of Iceland are friendly and welcoming, and they take great pride in their country. They are known for their love of literature, music, and the arts. Reykjavik, the capital city, is a vibrant place with plenty of things to do and see. There are restaurants, bars, museums, theaters, and music venues to enjoy.
And the best thing is that Iceland is an affordable destination. With the strong currency of the Icelandic krona, food, lodging and transportation are all very reasonable. Iceland is definitely a place that you will want to visit if you are looking for a unique and rewarding travel experience.
Vancouver, Canada
For a beautiful country with plenty of things to do, Canada is often overlooked. Sure, it's not as famous as the United States or Australia. But if you're curious about this country up north, then here are some reasons you should visit it. If you are a nature lover, this is somewhere you should plan on visiting. Vancouver is surrounded by water and still has proximity to the mountains. The city is home to fascinating and world-class art, pleasant restaurants, and many other attractions that will certainly keep you entertained.
As travel restrictions decline, it's now time to visit many amazing countries and have a great experience that will last you a lifetime.