Top tips on how to do New York's 5 Boro Bike Tour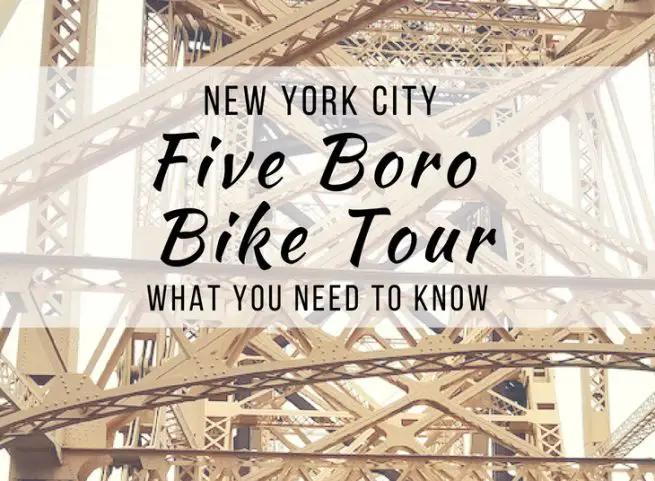 Biking in U.S. cities has improved a ton in the last decade. I now bike more than ever and haven't owned a car in 12 years! When I was a kid, New York City was not a place I would imagine riding a bike. But that has all changed. And now I finally participated in the Five Borough Bike Tour.
Cycling in Big Cities
When I first moved to Chicago 20 years ago, I bought my first bike as an adult and used it here and there to ride on our beautiful lakefront and a few city rides. I was definitely using it more recreationally. I did a few sporadic off-road trails, but started using it more and more to get around. When I was traveling around the world, I joined bike tours in most big cities. It's just such a great way to see a city — faster than walking, but slower and more in the heart of things than a bus tour. I even did a two-week ride from Hanoi to Saigon in Vietnam. That was definitely the most I've ridden consecutively in my entire life.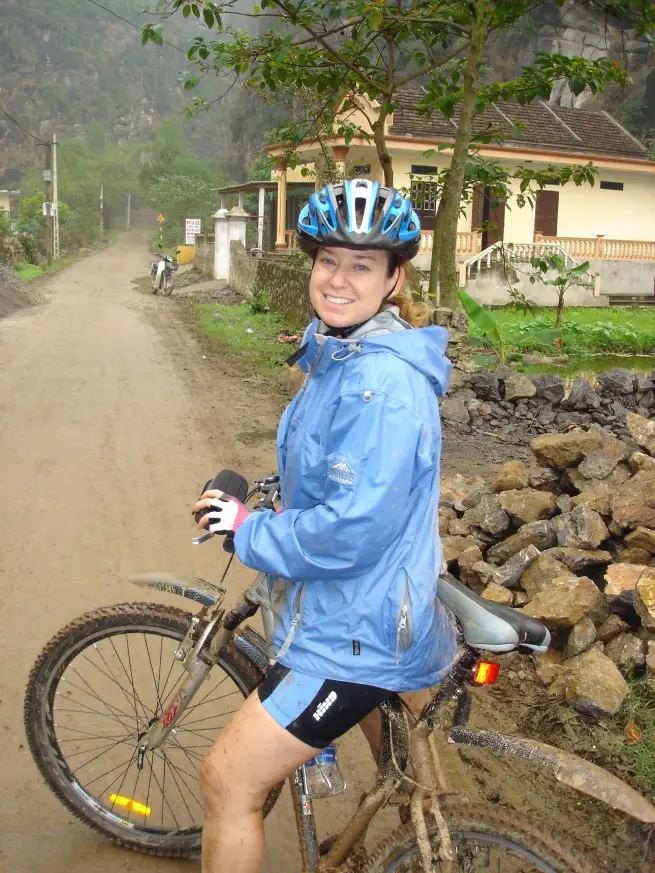 Long Bike Rides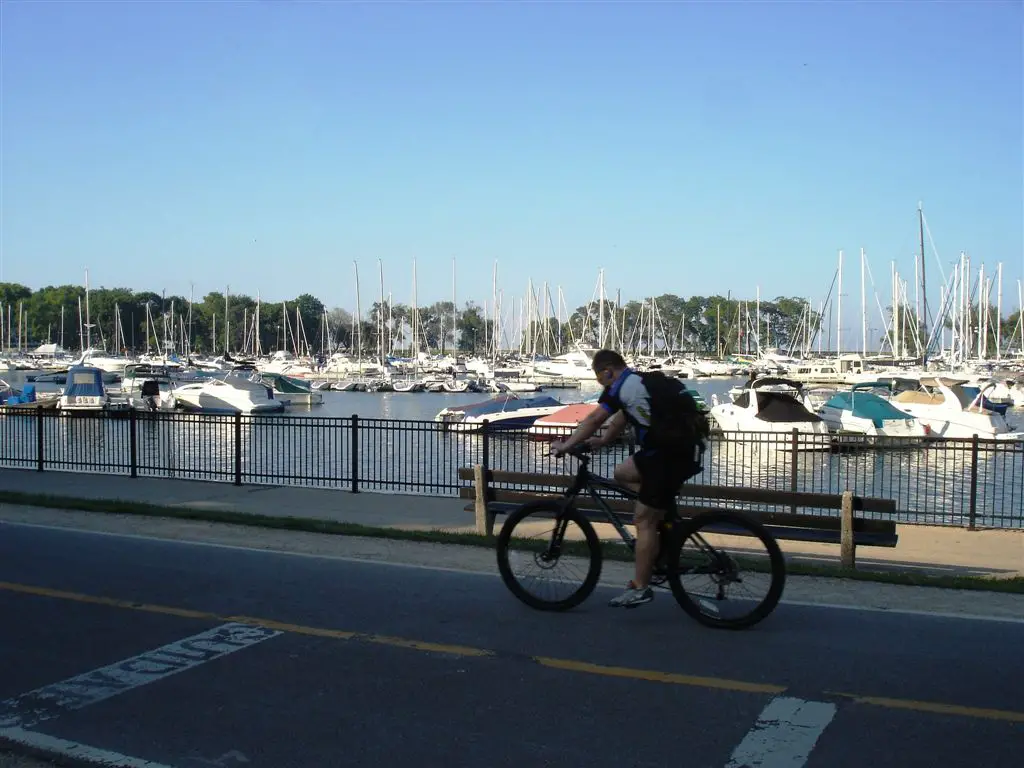 Over the past several years, I've become a somewhat avid cyclist. Once the weather warms up in Chicago, I join a few different cycling groups and go on longer rides around the city. I love exploring new neighborhoods and getting exercise at the same time. In fact, I recently wrote this piece on cycling in Chicago for Choose Chicago, the city's tourism blog.
New York's 5 Boro Bike Tour
Most recently, I flew to New York City to participate in the 41st annual 5 Boro Bike Tour, an amazing ride through all five boroughs of New York City. The ride is 40 miles long, has about 32,000 participants, goes over five bridges, and is entirely closed to traffic. Always up for more unusual things to do in New York City, this was right up my alley!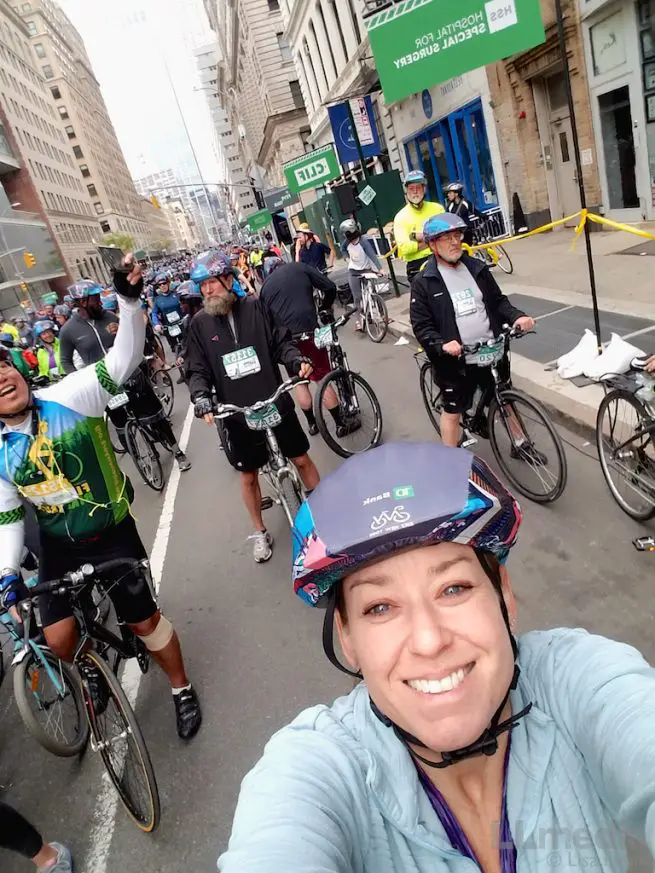 Not knowing the route much, I was a bit worried about hills (mostly this was in Central Park and riding up some bridges), the potholes, rain, and just how I'd feel riding for four hours. But in the end, I loved it!
It was easier than I thought and since all the scenery (from this vantage point) was new to me (especially in Queens), I was distracted by all the vibrant sights and sounds around me. The streets were in better condition than I thought.
Staying after the ride and want to explore? "Our Escape Clause" has you covered with this perfect 4 day New York itinerary.
The most dangerous part was just not crashing into other riders at the start line when it was most packed or during slow downs. Also, some other riders seemed to need some education on riding and passing on the left or not riding too slow in the left lane. I did see a few crashes around me, but luckily avoided any incidents myself.
Tips for the 5 Boro Bike Tour
Now having this ride under my belt, here are my top tips for doing the 5 Boro Bike Tour, especially as someone coming from out of town.
Stay alert
Even though there are thousands of riders, you are assigned a start wave, so it acutally felt pretty chill. But there are always a few nuts going way to fast. I saw a handful of wipeouts caused by cyclists going too fast in a crowd. Watch for those guys and…don't be those guys!
Don't rush 
I kept an average 12 mph pace and finished basically exactly in four hours as I'd predicted with breaks and all. I felt like I got a good workout plus I also enjoyed stopping for photos here and there and just soaking in all the varied ambiance of the city (from the gospel choir serenading us in Harlem to the latin rhythms from the bongos in Queens to the cheerleaders with pom poms chanting us up through Manhattan. For the first part in Manhattan, since we were just getting going, I didn't stop at all. I wish I had pulled over a couple times to capture some more of the city and the course, especially in gorgeous Central Park, but it was hard to stop the momentum once you were going!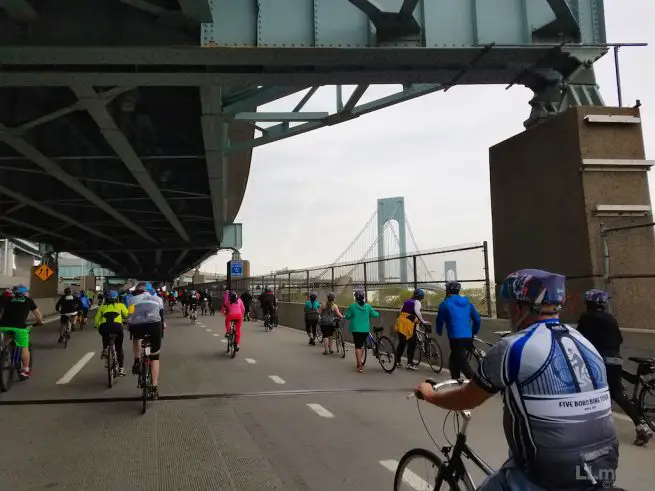 Try to avoid returning on the Staten Island Ferry
The ride actually ends in Staten Island at Fort Wadsworth right after you cruise down the Verrazano Narrows bridge (that was really cool!). So you have to still get back to Manhattan, if that's wehre you are going. But be warned, athough they run more ferries than usual I heard the wait for hte Staten Island Ferry was still more than an hour for most. And after a very long ride, the last thing you'll want to do is wait in line. Again, I was lucky in that my sweet boyfriend picked me up just outside the park in Staten Island. And since I was on a bike, I could just ride a few blocks more to find him.


Keep in mind:

Guests that did not register for the ride are NOT allowed into the finish festival, so figure out a meeting point.
Want to see more of the city, but on a budget? Check this out for a great, affordable New York City Itinerary!
Some riders themselves cheered and sang while others were very quiet. Some bystanders cheered us along the route, although not as many as I'd hoped for.
I'm sure the ride is a logistical nightmare. The police and NYC department of streets and sanitation seemed to do an awesome job. Everything was organized and there were dozens and dozens of volunteers all along the route, cheering us on and giving direction of any turns or upcoming rest stops.
I loved getting this bike's-eye-view of the city and discovering some new spots that I have to return to. Socrates Park in Queens looked really cool and I'm loving all the bike lanes the city has put in.
I'd love to do it again, but not sure when as it was $100 plus the costs of getting to New York and other logistics. I know Chicago has bike the drive and some other rides, but I think it's time for a new one similar to this!