Something a lot of cities are doing really well nowadays – taking what's old and making it new again and in many cases even better. Case in point: New York City's Highline.
This elevated railway 30 feet above the city's West Side and Meatpacking district was built in 1934 for freight trains hauling dairy products, produce and meats.  Today it has been transformed into a public park.  Abandoned for nearly 80 years and under the threat of demolition, the Highline was saved by a citizens group with help from the City Government.  Now this former eyesore, has been turned into something wonderful and the first section opened just a few months ago.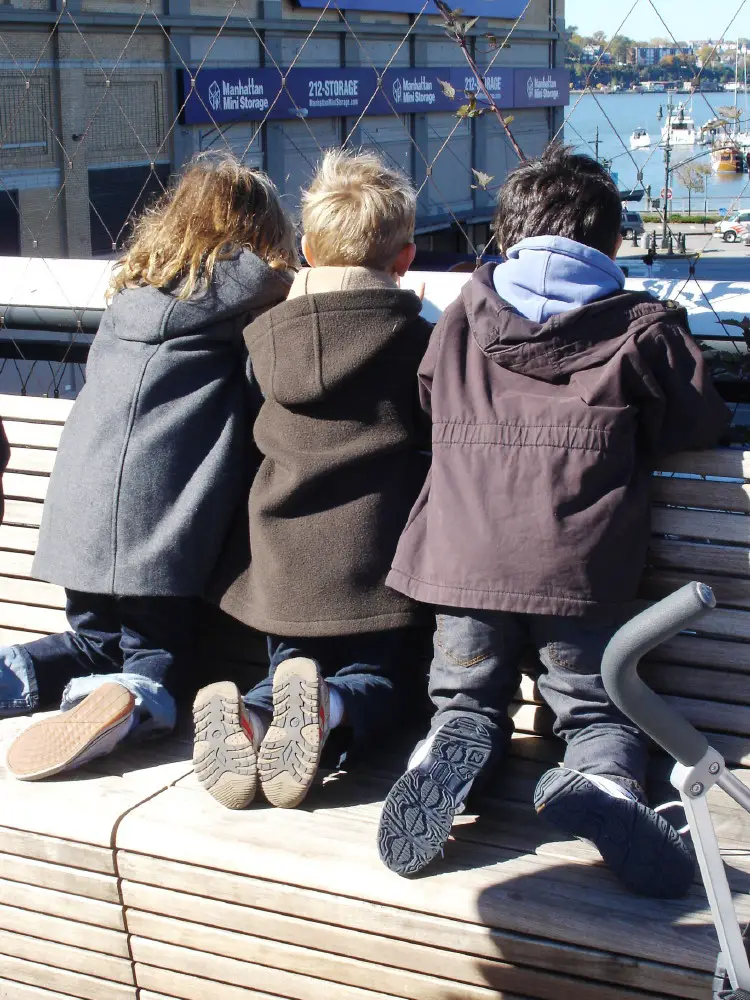 Wood decking and concrete walkways meander through gardens and lovely landscaped areas of wild grasses. There are benches sprinkled all about where you can plop down to read a book in the sun or just enjoy watching the passersby. There is virtually a sundeck with wooden chaise lounges and another section even has a small amphitheater where you can look down on to 'the stage of life' – 10th Avenue below with its stream of taxis, cars, and cyclists whizzing by.
When all sections are complete, the High Line will be a mile-and-a-half-long elevated park, running through the West Side neighborhoods of the Meatpacking District, West Chelsea and Clinton/Hell's Kitchen.
Access points from street level will be located every two to three blocks. Many of these access points will include elevators, and all will include stairs.
It was a beautiful, autumn Sunday in New York when we checked out the highline.  Couples, tourists, and families with kids in tow were all enjoying one of New York's newest green, open spaces. Way to go New York.