[updated April 2022]
Being financially independent is more about what you save rather than what you make. Learn how to be FI in this ultimate guide to financial independence.
We often say that "money can't buy happiness" and that "the best things in life are free," but much of our actual behavior tells a different story. 
Without giving it too much thought, we buy things to feel better—a new outfit, an overpriced coffee drink, the latest version of a gadget we already own—whatever it is, this conspicuous consumption fills a void for a minute and then we go back to feeling unfulfilled so we buy more. And so it continues.
Life Hacking My Way to Financial Independence
In the last decade, the term "life hacking" has seeped into our lexicon. But it's not a new concept to optimize things in your life that are important to you. I've written about how I save money. I've written about how I've traveled on the cheap. I've written about how I've improved my health. And I've written about how I've created a stronger relationship. I guess you could say I've been life hacking for awhile now. But it's not that I know better. It's that I want to keep learning to be better.
For decades now I've been saving, investing, and being frugal (smart!). But what didn't come together in my head until recently is that all this time I've been doing another life hack: becoming financially independent.
One of the best things I read recently said this:
It's not about what you make, it's about what you save.
I am living proof that this is true.
What is Financial Independence?
In a nutshell, being financially independent (FI) means you can cover your living expenses without having to be dependent on a job. For some it may be defined as retirement, but that term typically has a stigma of only being for older people. Whereas today in the FIRE movement (financially independent, retire early) there are people "retiring" in their 20s, 30s, and 40s.
It's not a new concept. It's just been buried under the marketing machine of consumerism, which basically tells us we must buy more stuff, and to do that we must keep working until we are 65, 70 or even older.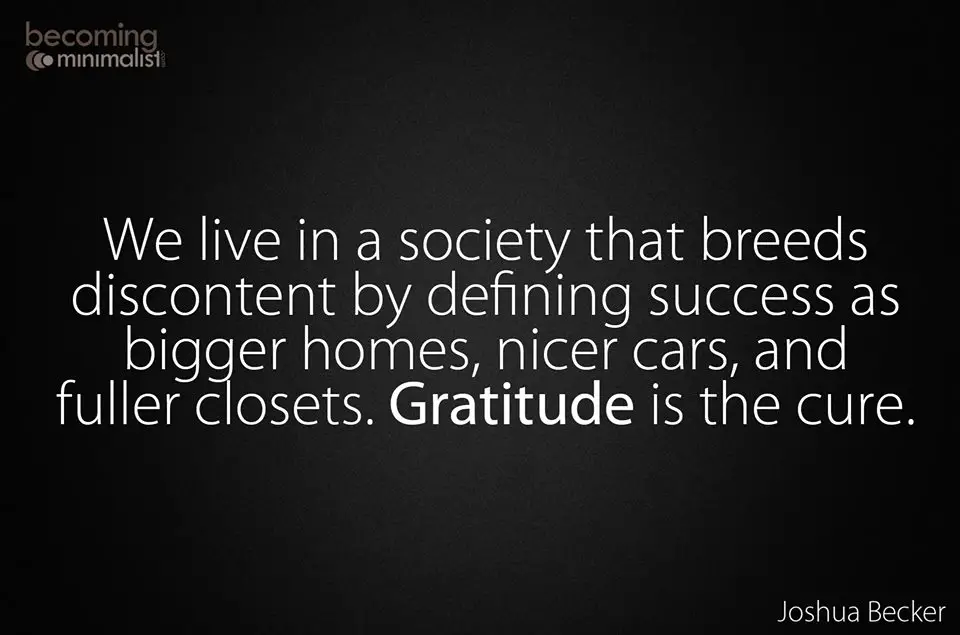 How does one become financially independent?
It's important to note that it's not about being super rich or having a huge income, it's more about learning how to live life frugally and mindfully. Essentially again, it's more about what you can save rather than what you make. And I am the perfect example of that. I've never had a huge salary. But I've always had very few large expenses and that has made all the difference.
How I save money to make money
People ask me all the time: how can you afford to travel? Or how can you afford to be self-employed?
Here's the simple answer:
I was very fortunate to not have student loans. I started working part time in high school. I started working full time in television before I graduated college. I didn't take on debt. I didn't spend very much. I saved and invested my money.
And lastly, I decided not to have children for various reasons but an unintended consequence of that was that I saved a lot more money. The USDA estimates that it costs about $230,000 to raise one child to the age of 18…and that doesn't include college.
That's it.
The American Dream Myth
My parents didn't spend a lot of money on themselves or us when we were growing up, so I learned by example. As a result of that and other factors, I've just never been into buying stuff and amassing things. I'm much more into buying experiences (like travel, unsurprisingly!).
Many simply don't realize how much they consume because frankly our society (and media and capitalism and marketing) promotes massive consumption. From not only buying a daily $5 coffee or new iPhone, but to the larger concept that we are taught since birth about the American dream and what "success" means: you need to go to (an expensive) college; you need to buy a nice, new car; you need to get married (and have a ridiculously expensive wedding); you need to buy a larger-than-you-need home; and you need to have children.
And then you are in debt and spend a large part of your life miserable, working too much to pay for your large house and paying off loans and interest.
I'm not saying you can't want some of these things or maybe wanted at some point in your life until you examined more to learn what really mattered to you. As with everything, it doesn't have to be all or nothing. But if you want more money, you need to seriously look at your spending and what are necessities, what are things you are very passionate about, and what are things that you just did or bought because every one else did.
The FIRE Movement
I've been happily living frugally much of my life and didn't even know it had a name and that I was part of a growing movement until recently.
I was reading an article about the FIRE movement that appeared on my Facebook feed and came across a podcast called ChooseFI. I started listening to their podcast and realized I've been living this life for so long, but just didn't know it now had a label and I was part of this group of people.
In learning more about this, I've come across a few of the most popular bloggers in this movement which I would recommend:
The key to understand is that like me, these are not flashy, rich people. One of the things I really like about the FIRE movement is that it's NOT at all about having expensive cars or gadgets. In fact, it's the opposite. It's about having wealth because of the fact that you drive an older, used car (like the Honda I used to drive) or no car at all (like me–I sold the only car I've ever owned more than 13 years ago).
It's not at all about being rich. It's about having money in the bank so you don't have to work yourself to death by living frugally (in the best sense of the word). For me, not having a car or monthly cell phone plan or fancy clothes, has zero effect on my happiness because I personally don't care at all about those things. Actually, they do have an effect on my happiness — by NOT having them, I have been able to save (and invest) more money and am therefore actually happier.
Don't do nothing because you can't do everything.
How Do I Make Money?
It bears repeating: it's not about what you make, it's about what you save.
That really resonates with me as my income has fluctuated a lot in the last decade or so. Before I quit my job to travel, I had a comfortable salary for a single person with no kids, but have never made more than six figures. Then when I quit my full time job in 2006, I suddenly had an income of $0. I had saved enough to travel on a tight budget for a year (in fact, I spent less traveling than I would have if I stayed in my condo in Chicago).
And since returning and freelancing, I've never really climbed back up to what I once made when I worked in broadcast television. But I have saved more thanks to living smarter and investing my money so it is making money for itself.
Investing My Money
I have been investing my own money in the stock market (mostly mutual funds) since my early 20s when I opened a 401K account with my first employer and have always contributed. Because I was not spending a ton, I could save more of my paycheck, as I just didn't need it.
Later on I opened a TD-Ameritrade account when online trading became easy and cheap. I've always had some mutual funds and bonds. It was only recently that I learned more about low cost (low "expense ratio") index funds like those that Vanguard and Fidelity now offer.
Watch this segment from John Oliver for an excellent (and funny) explanation of how fees on your retirement plan (401K and IRAs), even through your employer, can really cut into your savings and why you need to cut management fees and buy low-cost funds.
Jack Bogle, who founded Vanguard, an investment management company, is credited with inventing index funds in the 1970s. Basically, they do away with a lot of middlemen and the high fees that go with them. Therefore, net profits are retuned to the shareholders with lower costs. Index funds typically track the entire market. For example an S&P Index Fund, means you have a small piece of every company that makes up the S&P 500.
Who's also a big fan of the index fund? Warren Buffet.
He says (and it's been proven) that over time, the index fund (which tracks the entire market) beats any other stocks or funds. That is why it's great to just 'set it and forget it' rather than paying brokers to try to 'beat the market.' And don't take my word for it. Just listen to Jack Bogle or Warren Buffet.
Time in the market is much more important than timing the market.
Much of the FI community follows the advice of Bogle and Buffet to invest in mostly low-cost, total market index funds and bond funds—most popularly these are Vanguard funds (VTSAX and VBTLX). This is with the understanding that your money is invested in the stock market (in an 401k or IRA or taxable account) and is compounding its gains and dividends over time.
These funds track the performance of the overall stock market and in the long run, outperform any financial manager or advisor. No one can time the market or predict the future.
You have to be okay riding the waves of the market, which can be volatile, but knowing that so far in 100+ years, the U.S. stock market has always gone up over time. You can get caught up in the dips, but always look at the big picture. This is also true of new asset classes like cryptocurrency markets. In their terms, this is called invest and HODL ("hold on for dear life"). Look at these as long term investments or take the risk of being burned.
Pro Tip: I use Personal Capital to keep track of all my finances. It's totally free! Get a $20 gift card when you join Personal Capital by using my referral link.
Real Estate Investing
In my adult life I've owned three condos in Chicago two of which become investment properties once I moved out and became a landlord. I made some income as a landlord, but mostly I was just lucky as I sold my first condo at the height of the real estate boom in 2006 and doubled my investment. That is what ultimately gave me the security to quit my job to travel, although I invested most of that money rather than spend it.
I rented out one of my apartments on Airbnb for a couple years and did well making a profit the months I was away traveling and had guests.
Working for Money
Of course I also actually work for money. I worked full time in broadcast journalism for about 13 years. Since I left full-time to go freelance and work for myself, I've made money in a large variety of ways, which I won't go into in depth here. Some of my current work includes freelance writing (mostly travel and food), photography, video production, video consulting, speaking, blogging, event management and sales, and I also do quite a bit of work for a farm animal welfare non-profit.
I also have some less than traditional side gigs like cat sitting, participating in focus groups, and selling things on Craigslist. And while I was traveling around the world, I also found some unique jobs like being a barista in Australia, tutoring business English in Istanbul, and conducting research for the economics department of the University of Cologne.
You can always make more money.
You can never make more time.
How Do I Spend Less Money?
So much is about what you value and choices you make. It is less to do with how much you earn — high income earners can go broke while those with small paychecks can sock away money and retire early.
One of my favorite FIRE bloggers, JL Collins says: "Spend less than you earn – invest the surplus – avoid debt.
Do simply this and you'll wind up rich.  Not just in money."
I Don't Buy Much
Not spending on unnecessary luxuries may seem like a sacrifice to some, but if it's not important to me, I'd rather save my money and retire early!
One of the biggest ways I save money is I just don't shop much. I don't love shopping so unless I really need something (like a new pair of running shoes), I learned to simply not go. When I was younger, I might go browse at clothing stores, but I haven't done that in about 15 years. If you don't go, you won't spend money!
I take care of what I already have until I absolutely need to replace it. Traveling taught me a lot about this. When I was traveling full time, it was the first time I actually 'wore my clothes and shoes out.' When they had holes and were falling apart, I knew it was time to replace. It made me realize how often we just replace things because we've become bored with them or feel pressure to be in fashion or have the latest mobile.
This video is 10 years old already, but is still very much pertinent.
How I Save on Expenses
Okay, what about expenses? Things we sort of need to live. I've also found ways to save here. And none of these things really takes away from my life. I'm not depriving myself.
Housing
I have been lucky in the real estate world. Selling my first condo at the height of the real estate bubble in 2006 was a lucky boon to my savings and is in large part financially that I was able to quit my job to travel around the world.
But it's worth noting that I did not spend that money. Instead I invested it and it has compounded and made great interest over the years and continues to grow.
My second condo didn't fare as well, and after about 14 years of owning it and being a landlord for all but two of those years, I sold it at a loss.
I also first went back to renting when I came back from traveling because I no longer saw the benefit to having my own home and having a large mortgage loan, property taxes, and monthly HOA fees.
Getting Around
Another result of my leaving to travel – I sold my car in 2006 and simply never got another one. It's also worth noting that car (a used Honda Prelude) was THE ONLY car I've ever owned my entire life. So for the last 14 years, I have saved so much money on car insurance, expensive repairs and maintenance, parking and fuel.
I take public transport. I used to belong to zipcar and used it no more than once every couple of months and now time-to-time I take Lyft or Uber, but I still try to just walk, ride my bike, or take the train. And since I work from home, I don't even spend that much on that as I am not commuting every day.
Utilities
I'm sure you are aware of some of these.
Turn down thermostat by a few degrees and try not to use an air conditioner unless you live in a very hot climate.
Unplug devices when not in use. Power drain is a real thing. Just touch all your larger devices that are "off" and feel how warm they are—cable boxes, computers, etc can all put truly shut down when you flick off their surge protector.
Try to kick the clothes dryer habit we have here in the United States. Much of the rest of the world does not use dryers as much as we do. It's a drain on energy and bad for the environment. I usually air dry my clothes on a rack instead of using the dryer. And I hang sheets to dry over my shower curtain rod in the bathroom. Of course if you have an outdoor area, you can run a line or use one of those fold out window racks like they have in Europe.
Food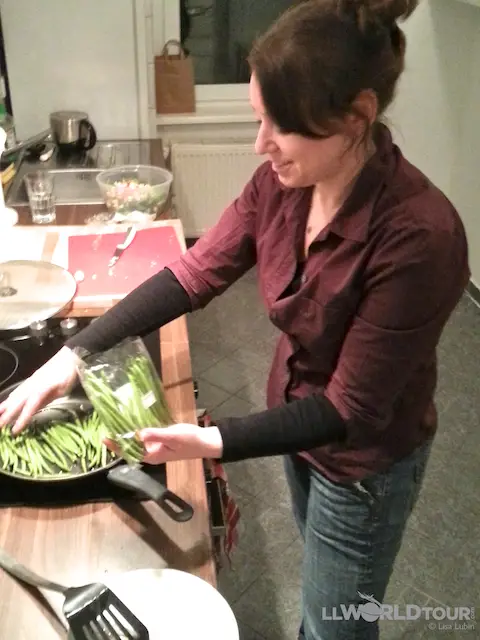 I typically eat in and cook for myself. I do enjoy eating out, but over the last decade have cut back on that a lot and rarely get takeout and never delivery. I tend to schedule lunch meetings more than dinner which also saves money. Plus, I almost always take half of my lunch to-go and make two meals out of one. This is more for health reasons, but of course saves me money too.
Some of the most expensive food items we buy are meat, alcohol, and coffee. Lucky for me, I am mostly plant-based and consciously cut most animal products from my diet, only have a glass of wine or beer a couple times a month and the same for coffee.
Years ago, I read Michael Pollan's Omnivore's Dilemma and have become mostly vegetarian (and sometimes vegan) since. I don't miss meat at all. I personally think we consume way too much meat in this country (creating the need for a majorly flawed industrialized animal food 'factory' system that is both inhumane and unhealthy).
Pollan says, "eat food, not too much, mostly plants." And he's right. By doing just that, I am healthier and lost weight, save money, and am helping our planet and our factory farmed animals at the same time. Cutting out meat is one of the best things you can do that affects so many facets of life.
As far as groceries, I save a lot because I bypass all the meat and a lot of the stuff in the middle of the store (processed box food). I rarely buy alcohol. And I buy store brands when I can. Plus, I am only shopping for one or two so that saves me a lot.
Although, I've always recycled, I am being much more aware in general of reducing and re-using things that I already have as well as saving energy in general…not just for the benefit of my own bill, but for the greater good of the earth.
I don't drink much besides water. No soda or flavored waters for me. And I avoid bottled water as much as possible, which is awful for the environment. I use a Britta filter and drink tap water and bring a reusable bottle with me wherever I go.
Pro-Tip: When I buy anything online, I use the Honey extension. This awesome app, searches the internet for you for discount codes and coupons and adds them to your cart. It pops up at checkout to assist you and has saved me tons of money!
Staying Connected
Bottom line….you just don't need the latest tech. A phone, laptop or TV can last years.
Phone: First off, no one needs a landline anymore.
As far as a mobile, think realistically about what you really need. You might be used to having some large, unlimited plan, but do you even use that much data?
I have no plan at all. I just use pay as you go. There are a lot of more affordable plans out there today so don't fall victim, to the marketing and mentality that you have to pay a lot for your mobile service.
**Update: After nearly 15 years of using a cheap pay-as-you-go phone plan, I recently changed to Mint Mobile. It's still only $15 per month but includes unlimited talk and text and enough data for me!
As far as the phone itself. I either use a hand me down mobile (thanks to my boyfriend) or I've also bought a used one on eBay for like half the price. I don't mind if my phone is a couple 'versions' older.
Media Hacks: I cut the cord years ago and do not have cable; although I do have access to cable through my partner's subscription, with whom I share my Netflix subscription.
I also subscribe to the NY Times and we share that as well. See if you can share services with friends and family—it's a great way to save.
Internet: I do pay $50 a month for internet service and that is an expense that is well worth it to me. But I do call Comcast once year at renewal time to get the best deal (you have to call or they will just automatically raise your rate. Don't be afraid to threaten to cancel and ask to be speak to "customer retention."
Travel
"You need to fear wasting your life more than you fear going broke." ~Bill Perkins
Suffice it to say, this is a travel blog so clearly travel is a big part of my life.
I've written countless words and posts on how I save money when traveling. And to be honest, since I became a blogger and freelance travel writer, many of my travels were paid for or reimbursed.
Beauty Products and Services
Unsurprisingly, I don't spend money on expensive beauty treatments or department store cosmetics. I get my hair cut for free by using salon apprentices at some of Chicago's top hair salons. I mostly color my hair at home with a box from the drugstore and have never had any issues. Maybe once every year or two, I will get professional coloring or highlights. I always do my own manicures and pedicures (I actually do not like getting my toe nails done by a stranger!).
I wear a limited amount of make-up and it's all drugstore bought. When I want to splurge on a massage or other treatment, I buy it on Groupon and get about half price.
Health and Wellness
Well, in America we definitely have some issues with our healthcare. Some say it should be called sickness care instead of healthcare because our system is more about treating the effect rather than the cause. Instead of focusing on promoting health, fitness and wellness, it's more geared toward giving you pharmaceuticals once you are already sick. Also, the U.S. has a system based around employer-sponsored healthcare which only really came into effect after World War II.
As a freelancer, I pay for my own private insurance. It's not cheap, but from what I hear, I pay a lot less than others especially those with children. I do not have dental insurance. I just use Groupon and go to a new dentist every time. I get about half off my cleaning and exams and make sure they send me my x-rays so at least I have my own history.
For any prescription drugs, I often use Goodrx. You can do comparison shopping on their app or website. The biggest way I save on prescriptions is to get them filled when abroad. Luckily, I only need one prescribed drug and don't need a prescription to fill this drug in most other countries. I always can get it for more than 50-75% off U.S. prices. On my last visits to Mexico and also Turkey, I bought a year's worth of my meds.
In the future, I plan to look into medical tourism for any non-emergency I need.
Home Renovation and DIY

I happen to really enjoy home renovation and DIY projects and have already done quite a few projects between my Chicago condo and my partner's home in New Jersey. We re-did our entire kitchen there, much of it ourselves. I proudly built a wood outdoor sectional couch, my first big wood-working project. I renovated my Chicago condo bathroom including adding board and batten, a tile backsplash and installing a new vanity and sink.

I've saved a lot of money by doing these projects myself. And thanks to Pinterest, Google, and YouTube, it's pretty easy to learn especially with all the how-to videos available now.
Clothing
I simply don't buy new clothes much. I just don't need it. I live by the mantra if I haven't worn it in a year, I donate it! I definitely subscribe to the Marie Kondo style and have gotten rid of even more clothes now that I work from home and just don't need the options that I used to. Plus after traveling full time, I mostly loved not having to worry about making clothing choices each day reducing decision fatigue. I had basically three outfits and life was easy!
So I continue to pare down my clothes and shoes as much as possible to have more of a capsule wardrobe. I own about two purses and rarely use them. I have no desire for new jewelry and wear the same simple pieces over and over. I think I've had the same rings on since my early 20s and I still like them! Over the last few years, I've needed some new workout clothes, but that's because I've been working out every day for the last five years!
If you really need some clothes, these offer great deals: Goodwill, Salvation Army, Target, TJ Maxx, and Marshall's.
Other Shopping & Stuff
I belong to some great local trading groups. Not only does it satisfy my need to purge, it's also great when I need something. For example, I was going skiing, but only go once every few years, so I posted an ISO (in search of) for snow pants to borrow. A neighbor lent me hers. I didn't need to buy any nor are they taking up space in my home.
I also was doing some DIY in my bathroom and needed to borrow a tile cutter, I posted and within an hour, was picking on up from my neighbor's porch.
Check Facebook for local neighborhood groups or look into Freecycle or Craigslist.
When I have a larger item of worth, I list it for sale on Facebook Marketplace or Craigslist. I've sold laptops, cameras, a mountain bike, my old bathroom vanity and more. So not only have I kept stuff out of landfills and getting more years of use, I've made some money too!
Here are more great ideas on how to buy less "stuff" and therefore save money.
Pro-Tip: Don't forget your amazing local library. FREE books, movies, museum passes, events, computers and printers (I don't own a printer and go there whenever I must print something) and more! 
What about you? How are you saving money? I'd love to hear any other tips!