Many say I'm living a dream.  And many say that quitting everything to travel around the world, is just not possible and too hard for them to do. To that I say – rubbish! I did it. You can do it.
I think in fantasy this is a dream trip for many. But in reality, the packing, leaving everything behind, quitting, figuring out finances, and saying good-bye for a year or more is just way too much of a brain drain and risk for most. But it really is just the decision to do it that is the biggest hurdle – the rest just happens, life happens, and it can be amazing.
So, if you are thinking of making a change in your life or taking off for an extended trip, put on your Nikes and 'just do it!' If you are already planning a trip then good for you – because the hardest part is over – deciding to do it and figuring out how to make it work for you. I would definitely say it is not that hard and is cheaper and easier than you think. If you have the opportunity and the freedom to just go – grab the chance now while you can.  Don't put if off for tomorrow, because we all know something will always come up to get in our way. It's easy to say 'carpe diem', 'seize the day' and all that jive or forward on the motivational emails that swirl around, it takes guts and chutzpah to try and make it your life everyday.
So, for those just tuning in now… thanks so much for stopping by!
Here's the 30 second/300 word recap:
I, Lisa Lubin, am a three-time Emmy-award-winning Television Writer/Producer/Photographer. I produced a variety of shows including a lifestyles and entertainment magazine show on ABC Chicago for the last ten years. After nearly fifteen years in Television, I decided to take a sabbatical of sorts (read: I quit), which turned into 2+ years traveling and working my way around the world.
I have written about the adventures that ensued as I schlepped my bag around the globe on this website which has had hundreds of thousands of hits and subscribers from all over the world. I was recently interviewed for ABC's Good Morning America.  My site was listed as one of the "Travel Blogs I can't live without" in 2008 and top twenty "most-inspirational' blogs of 2007" by nationally syndicated columnist Chris Elliot and I was also featured in the Chicago Daily Herald, the NJ Daily Record, Women on the Road, "Panorama Europeo," a radio show broadcast in Italy, Spain, and Argentina, and on Chicagoist.  Furthermore, my articles and photographs have been published by Sunset Magazine, Smithsonian Online, The Dallas Morning News, The Boston Globe, The Philadelphia Inquirer, Go Nomad, Brave New Traveler, and The Savvy Gal.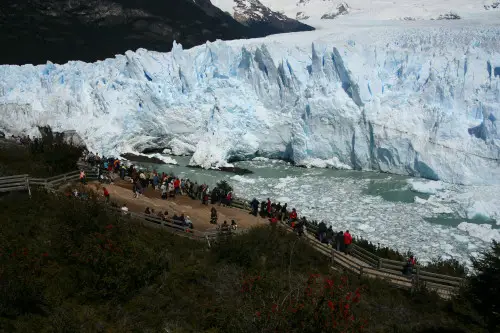 During the last two and a half years, I took Spanish and surfing lessons in Costa Rica, rode through the narrow fjords and icy glaciers of Chilean Patagonia, hiked up a snowy volcano in Ecuador, swam with dolphins off the coast of New Zealand, climbed high atop the Harbour Bridge in Sydney, sand-boarded the dunes of Dubai, kayaked between the pristine islands of Belize, climbed like Moses to the top of Mt. Sinai in Egypt, and successfully accomplished a two-week bicycle tour through the countryside and rice fields of Vietnam.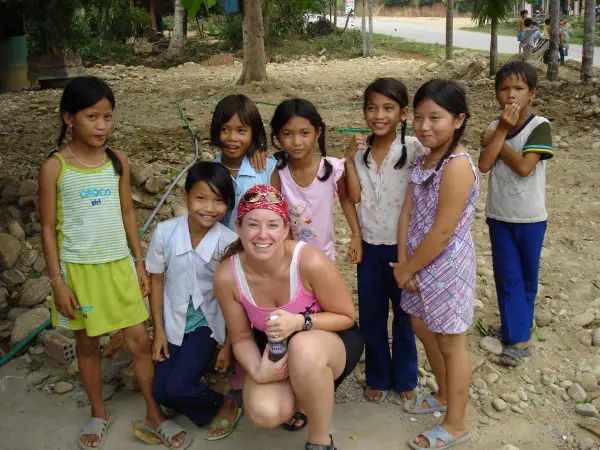 I have also found work in many places-I served up coffee and sandwiches in a café in Melbourne, taught private business English lessons in Istanbul, performed proofreading work for a Turkish media conglomerate, acted in an American documentary being filmed in Istanbul, worked as a research assistant at the University of Cologne, was a pet sitter and an 'extra' in Los Angeles, did public relations for an English immersion company in Madrid and did some English voice recording for a publishing company in Berlin. All the while I've been documenting my trip with photographs and articles from the road/train tracks/rickshaw/camel.

So dive in and take a look back at the more than 200 posts here and take a ride with me on the trips and tips, the people and places, the laughs and adventures around the world. I hope it will inspire you and show you that the world in which we all live is an awesome place. And stick around… because, I promise, there is much more to come…