"Kuzu zangpo la!" yell tiny, cherubic faced-kids as I walk past them in towns and villages and on the sides of farming roads all over Bhutan. Some are a little dusty, some have runny noses, but all are friendly and smiley and just want to say 'hi!'
The child is at the heart of Bhutan's development. Children receive high priority in Bhutan, guided by the King of Bhutan who has declared that "the future of our nation lies in the hands of our children."
And now a groundbreaking new child protection framework is being set up within the monastery school system, one that was formerly cut off and separate from state and social welfare programs. Because the Buddhist faith is tightly woven into the fabric of Bhutan's immensely protected national identity,  monks are still revered and for many remain an integral part of everyday life. For centuries, monasteries here have provided a home and an education to thousands of Bhutan's poorest children. More than 4,000 live and study in monasteries across the country, usually sent by parents who can't afford to feed their families.  Designed and funded by Unicef Bhutan, this new program aims to instill the concept of child rights into the monastic orders and, more practically, provide these children with a way of reporting violence, mistreatment, or abuse. It aims to create ties between the monastic orders, the police, and state child welfare services.
The children I see seem innocent and happy in a mostly untouched corner of the world. I wish I could ask them what they like to do or what they worry about.  All I know is they seem content just to run and play with a stick. They don't have (or need) an Xbox or a scooter or an iPad. But they seem happier than many kids of today in the Western world.
Meet them here: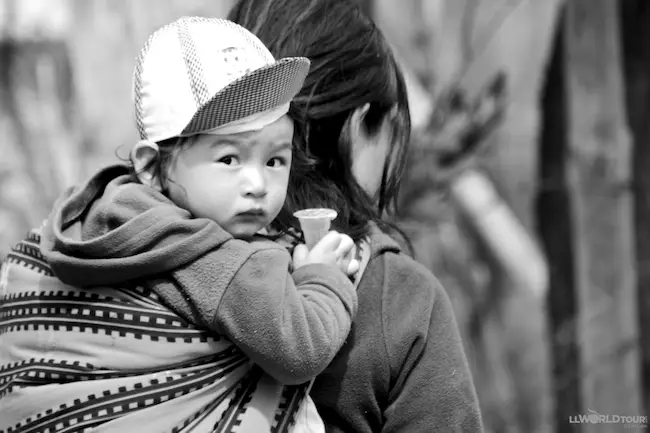 Stay tuned for more…
This is part of a series of posts on Bhutan. I was a guest of Exodus Travels as part of a Navigate Media Group initiative.  As always, all writing, photography, and opinions are my own.