So my little readers… it has been exactly one year since I embarked on this marvelous journey. I truly can not believe how fast it has gone. You may have noticed I am still gone… which means I am extending the one year plan to one year plus… more. I am still not sure when I will return. But I am in Spain now and am nearing the Atlantic Ocean which marks my circumnavigation of the globe (yep me… and Chris Columbus). I am not exactly sure what I will do when I look out across the sea towards America. Perhaps I will feel it is ready to come home… or perhaps I will wave, turn around and keep on traveling. I am trying to live for each day and not worry too much about this for now. But the 'nearness' to some kind of end has inevitably started to preoccupy my thoughts. Of course, with the passing of one year… I felt it necessary to take stock and make some all important lists.
As I travel, many are often asking me about the money I've spent traveling around the world for one year. As I've said before, it is much less than what most think. Staying in budget hotels, pensions, or hostels, and eating at tasty local, yet cheap, establishments makes a trip like this incredibly affordable. And, after one year, I've spent less than I had actually budgeted for.
So here's a list of the money I've spent (well, the type of money, not my budget!):
Moolah:
USD
Costa Rican Colonnes
Ecuadorian US Dollars (yes, their official currency is the greenback)
Chilean Peso
Argentinean Peso
New Zealand $
Australian $
Hong Kong $
Vietnamese Dong (16,000 Dong=$1)
Cambodia Riel
Thai Bhat
Singapore $
Dubai Dirham
Turkish Lira
Romanian Lei
Hungarian Forint
Slovak Crown
Czech Crown
Polish Zloty
Euro
A big theme to my trip is of course being 'on the move.' And besides walking, many things have 'moved' me over the course of a year. I am excited about all the ways I have managed to get myself around the planet.
Types of Transport
Plane (100+ hours flying time on 26 different flights)
Train (inside, and on top of)
Bus
Boat/Ferry
Car (usually as a passenger–I've only driven twice now on my entire trip—once in Melbourne in a rental car challenging my 'wrong side of the road' driving skills, and once in Bistrita, Romania—getting to speed down the dusty village roads in my friend's prized BMW)
SUV (used in the real sense)
Tram
Camel
Bicycle
Motorbike
Tuk Tuk
Cyclo
Funicular (Quito, Istanbul, Zakapone)
Subway/Metro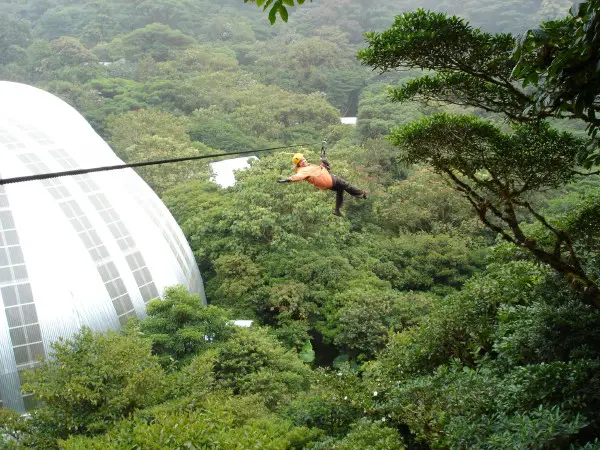 Other Odd Statistics:
Glaciers: 4 (Cotopaxi, Pio XI, Grey Glacier, Perito Moreno)
Volcanoes: 5 (Irazu, Arenal, Cotopaxi, Osorno, Galapagos)
Caves: 6 (Galapagos, Milodin–Chile, Halong Bay, Cu Chi Tunnels, Tinaztepe—Turkey, Wieliczka—Poland)
Things I've had to replace:
Sunglasses—3x
Umbrella—2x
Hair Clips—2x
Sandals—1x
Jeans—1x
Suitcase Wheels—1x
Ipod—1x
Toothbrush—1x
Toe Ring—1x
Odd Foods I've Consumed (usually in very small quantities)
:
Vegemite
Kangaroo
Cow penis
Chicken intestine
Chicken feet
Chicken head (okay, I didn't eat the whole thing—just a little nibble on the neck)
Goat
Orejas (pig ears…say what?)
And now… it's time for some shameless self-promotion!! As this website racks up hits (nearly 40,000 to date), the phenomenon that is "LLWorldTour" has gotten some mentions in various spots all over the web and beyond.
Over the last few months I have been fortunate to be featured in the Chicago Daily Herald, The New Jersey Daily Record, and was recently named 'the lost girl of the week' on the popular travel site: The Lost Girls.
Some Press:
·

The New Jersey Daily Record

·

Vacation Apprentice

·

Navimag Ferry Website