While visiting Guadalajara, plan a day trip to the town of Tequila by taking a ride on the Tequila Train with Jose Cuervo Tequila Express.
You probably noticed I talk about food A LOT on this blog. But I don't talk that much about drinking. That's because I'm simply not much of a drinker. I enjoy the occasional glass of wine or beer, but have just never really liked the taste of most liquors or too sweet cocktails. So the idea of an entire day dedicated to tequila wasn't something I was super excited about. But despite my preconceived notions, the tequila express ride and day at Jose Cuervo, was a highlight of my trip! Tequila has gained a reputation and sort of a stigma as this party drink that many get drunk from. But in reality, it's a complex liquor with subtle notes made from the nectar of the blue agave plant.
Jose Cuervo Tequila Express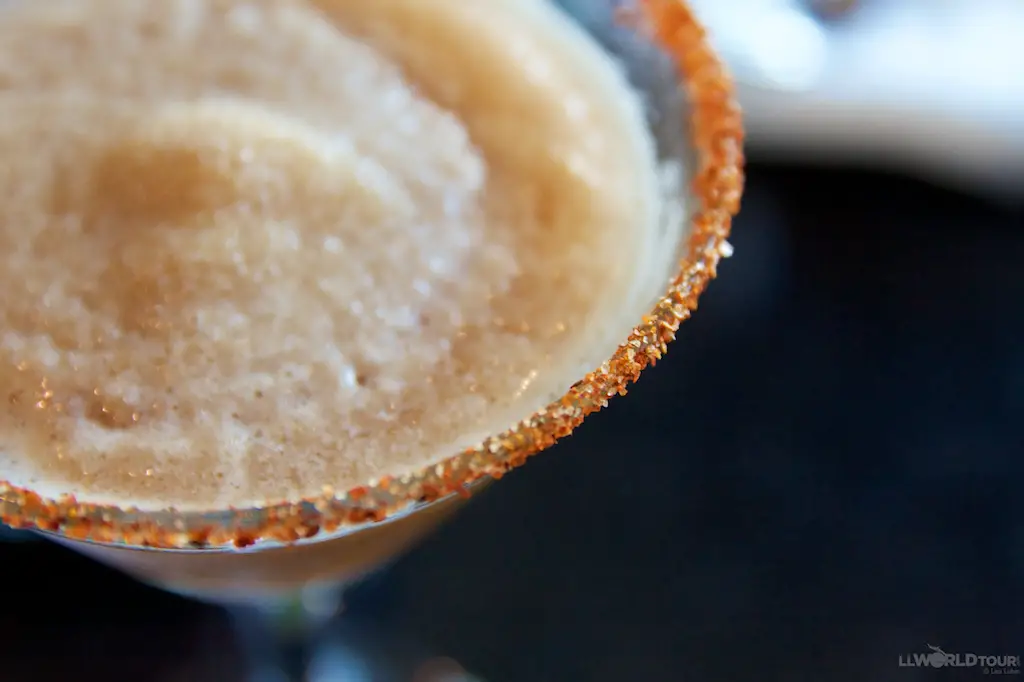 The Jose Cuervo Tequila Express is basically a tourist train that runs from Guadalajara to the town of Tequila in the state of Jalisco. The scenic ride includes tequila tastings, music, nibbles, and a little lesson about tequila. But it doesn't stop there. The whole day is included in your ticket. This includes a tour of Jose Cuervo, a mariachi show, and a visit to the agave fields with more tastings and a demo of the agave harvest. There a few classes of train cars — express, premium, and premium plus which has private tables and some of the best tequilas on offer. Prices range from $100-125 per person.
Jose Cuervo Distillery
Learn all you ever wanted to know about making tequila during this tour at Jose Cuervo's La Rojeña, the oldest distillery in Latin America. Every day hundreds of tons of agave hearts (piñas) are processed into about 80,000 liters of tequila. The tour takes you through the entire production process, from the brick-built ovens for cooking the agave, the distillation room with its copper stills and the thousands of barrels that are stacked in the aging halls.
Town of Tequila, Jalisco
After the tour at the Jose Cuervo distillery, you are given free time to get lunch and wander the charming town of Tequila. We had lunch at the newer Soler de las Animas Hotel. It has a fabulous rooftop bar and was definitely a place I could have hung out for a few more hours. The creative tequila cocktails were fantastic and made me realize that, yes, I do kinda like tequila!
Tequila Agave Fields
More than 300 million agave plants are harvested in this region each year. Tequila comes specifically from blue agave plants whereas Mezcal, comes from any type of agave. Mexican laws state that tequila can only be produced in the state of Jalisco and limited municipalities in the states of Guanajuato, Michoacán, Nayarit, and Tamaulipas. Jimadores plant, tend to, and harvest the plants. The piña or pineapple at the core is then baked in ovens to break it down to simple sugars. They are then mashed and the juice is extracted from the pulp and poured into steel or wooden vats to ferment.
The white version of tequila, silver or blanco, is obtained without or very little additional aging process and the flavors are a bit bolder or harsher. Rested (reposado) or aged tequila (añejo) are aged anywhere from two months to three years in wooden containers. This tequila was a bit mellower and smoother and was my favorite and, naturally is more expensive. Salud!
For more info:
Pin It!
Disclosure:
During my time in Tequila, I was a guest of Visit Guadalajara. As always, all opinions are my own.