Get on the 606 
I love how cities are revitalizing and offering so much to their dwellers: protected bike lanes, more walking options, public art to make you 'feel' and just more "livability."
New York City's Highline Park continues to be a huge draw and a wonderful place for a stroll above the chaos of Manhattan.
Chicago has a bit less chaos, but now we have our own "highline": The 606 and the Bloomingdale Trail.
The 606 is a band of parks connected by this centerpiece: The Bloomingdale Trail. It has been a decade in the making as a way to bring more open space to the Logan Square area. And now the old elevated train line links it to the other neighborhoods, through which it runs: Humboldt Park and Bucktown/Wicker Park.
Originally it was a rail line used by the Chicago and Pacific Railroad after the Chicago Fire. The line continued to serve this small manufacturing district, but by the 1980s only a few trains ran through here as manufacturing moved out and hispters moved in. Today, The 606 brings together arts, history, design, trails for bikers, runners and walkers, event spaces, alternative transportation avenues, and green, open space for neighbors, Chicagoans, and the world!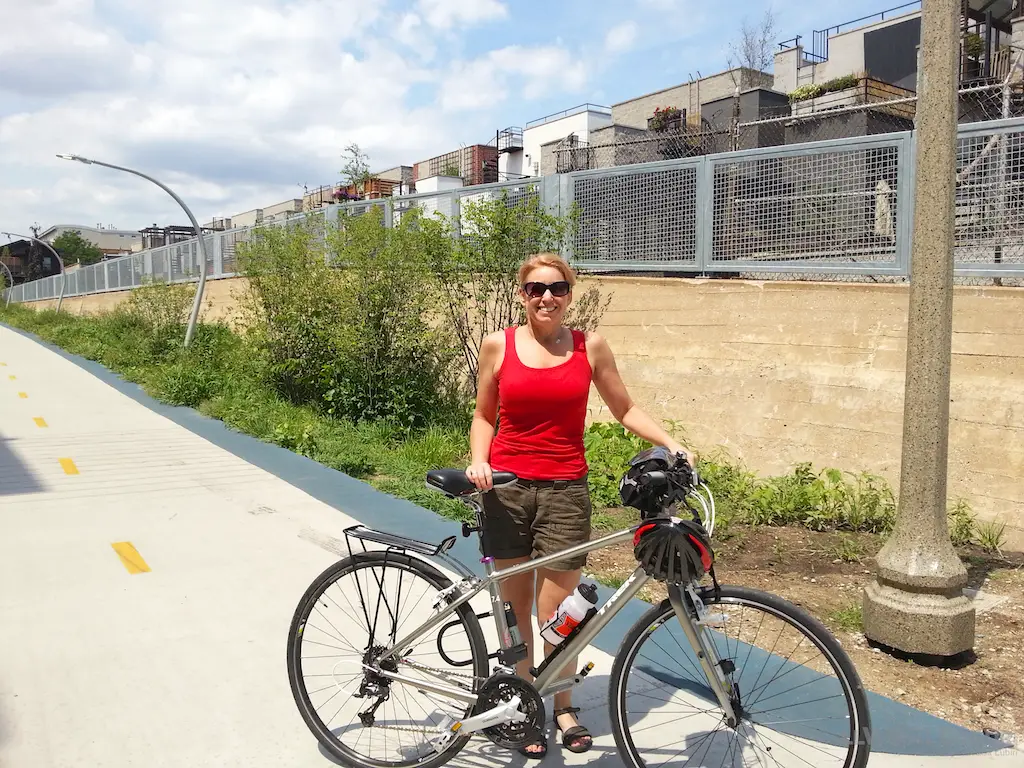 I was finally home in Chicago this summer with enough time to get out there on my bike. I loved it. There's something really special about being in this "green" city and being outside, but almost floating above the city. The trail was peaceful and serene. I loved seeing all kinds of folks using it – from hipsters to moms and strollers to teenager and bike messengers.
Just another reason to love my city.