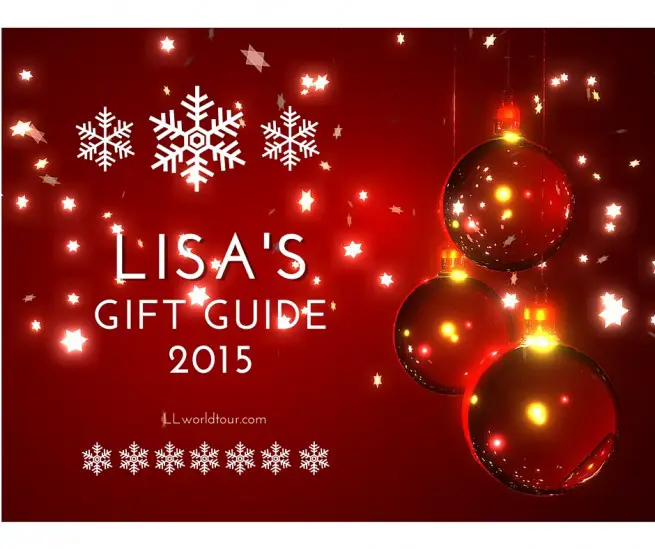 While I still think experiences are better and create longer lasting memories than things, we all still need and use some things of course and I have my favorites for travel and life.
Here is my 2015 gift guide. Happy giving!
Travel Gear
My favorite travel gear keeps me organized and able to focus on my travels more and packing/unpacking less.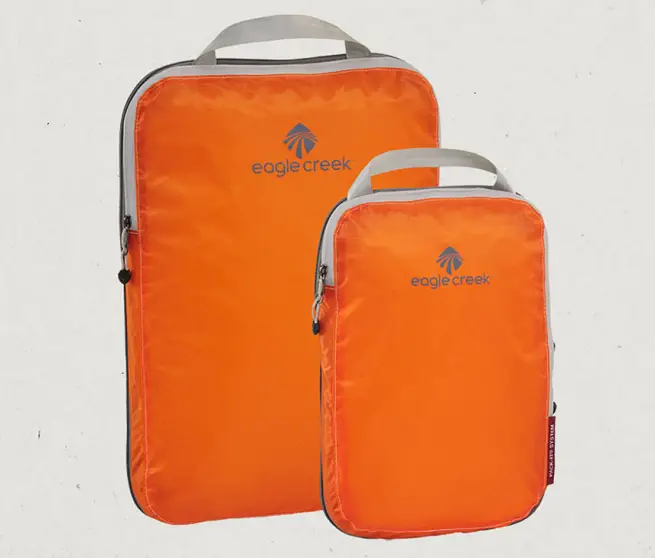 I love these and have been using them for more than a decade. Everything stays in its place and I don't have to think when I pack.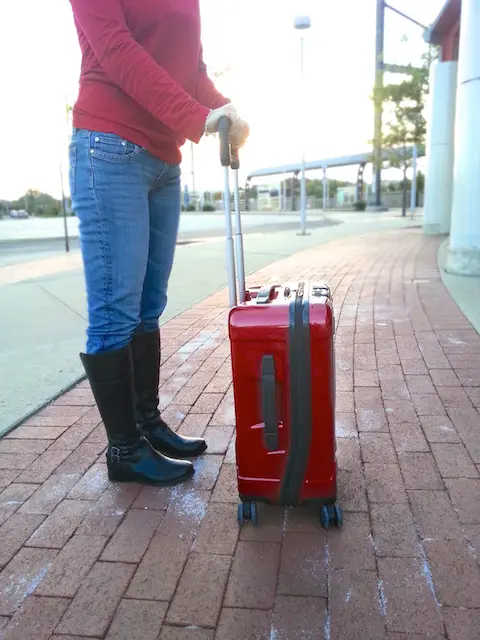 I started using this awesome rollerboard suitcase a couple years ago. It's so strong, so light and so streamlined. It's great for a short getaway and always fits in the overhead bin. Plus the nifty laptop compartment makes it a snap to grab my macbook. I love it in red.
Virgo heaven for cables! I had this on my wish list last year and love it. I hate all the random cables and how they can get all janky and tangled up. This caddy keeps all your cables in one low profile case. I picked the mini size and just slip it into my backpack and never have to dig around for a cable again.
Simple, easy and small. I love that it has a regular outlet plus a usb outlet as well. And having a surge protector is good for traveling in spots that often have power surges or outages. You can never be too careful as you don't want to fry your laptop.
Tech Gear
Who doesn't love new technology? I don't feel the need to keep buying the latest cell phone, but there are some little gizmos that have made my life and travels much easier.
Karma WiFi Hotspot
I love my Karma wifi hotspot. I purposely just have a pay-as-you-go plan on my mobile to save money, which means I don't have data. But with the Karma, I can now get online whenever I want with their little device and similar pay-as-you-go plan. Plus when anyone connects to my Karma wifi hotspot (for free), I get free credits as well. Hence the sharing of good karma!
I don't have this, but know some travelers that swear by it. Slingbox is the only way to watch 100% of your home TV live, on any device—anywhere. All with no monthly fees. Whether you're in another room or across the globe, you can watch all your channels from your phone, tablet or laptop—live with free apps for all your favorite devices. Good for that little comfort of home when traveling for a long time.
I want this! I love my macbook laptop as it enables me to work from anywhere and have my entire office it this one thin device. But when I'm not traveling and am working from home, for my neck and shoulders sake, it would be nice to have a regular monitor so I can stop looking downwards as I work. This docking station not only looks really cool and doesn't take up much space, but does the trick. You will need a separate monitor and keyboard, but this means you don't need to buy a whole new desktop computer. Neat!
If you don't want to do the above docking station and buy a whole other monitor, you can go for something like the Apex Stand.
This also allows the laptop to be at the perfect viewing height, while you type on a separate keyboard.
I finally bit the bullet and started using the cloud to backup all my files. I chose CrashPlan as it was affordable, compatible for macs, easy to use and allowed me to also backup portable hard drives.
I love this semi-portable Bluetooth speaker. It's powerful, but not too big. Just link it to your phone or laptop and play your tunes anywhere you like. Klipsch is a US company that makes some awesome, high quality speakers and headphones. For other gear, check out Klipsch.com.
Mirrorless Camera
Also on my long term wish list is a new mirrorless camera. These are great quality cameras that are a bit lighter and more portable than the SLR I've been lugging around for a couple decades. I haven't settled yet on the one I will buy, but am eyeing the Olympus OM-D, the Fuji XT-1 , and the full frame Canon Alpha A7s.
I can never have enough storage especially with all the photos and videos I take. Each year, storage gets cheaper and smaller. Here is a pretty drive that fits 8 TB of your files on it.
I've been running a lot more lately and one thing I hate is the flapping cord from my earbuds when I run. Not only the flapping itself, but also the noise it makes in my ear. I am very excited to test out a new pair of Bluetooth wireless earbuds this year. These have great reviews for comfort, sound, and ease of use.
I've been meaning to switch to Lightroom for awhile now as I've been using Apple's Aperture program for years. Unfortunately, Apple will no longer be upgrading Aperture, so now the switch is imminent. Lightroom is the most popular photo editing software around.
With all this new tech, you need somewhere to learn it all. I used Lynda.com years ago to learn how to build a website and this teaching site has only gotten better since then. There are video courses for everything – developing, web design, photography, business, and more. You just pay for a month at a time and can take as many courses as you like.
Speaking of courses, if you want to learn how to produce your own videos or improve the quality of yours, hit me up. As a former TV producer, I've been offering video consulting and coaching for years. We can do a one-on-one session to get you going.
Health + Fitness 
One of the best things I did in 2015 was finally truly committing to being healthy and fit. As a result, I lost 20 pounds! As it's been said time and time again, it all comes down to diet and exercise.
Move more. Eat less.
So that is what I did. More than physical strength, it just took real commitment, willpower, and persistence. I have been doing the video series 21-Day Fix every single day since March. I've been running about 3 times a week. And I've been counting my calories. To find out more details, see my post on how to travel and lose weight. I highly recommend the 21 Day Fix videos as they really work for me. It's a different workout each day of the week and only 30 minutes each. I knew I had 30 minutes a day to commit to being healthy!
Since I've been running more, I was tired of holding my keys and my phone in my hands. I love listening to NPR shows like This American Life when I run and being able to slide my phone into the belt and be hands free is fantastic.
When I workout, I sweat. A lot. And well, with sweat comes some not-so-fun odors. That is why I am in love with Athleta's new line of unstinkable tanks, shirts, and bras. I've been wanting something like this forever! I love these. You can sweat in it and hang it to dry and it simply does not smell! These tops are great for travel, so you can wear them a few days in a row and don't need to wash them!
I have been digging PrAna pants for awhile now. When I was on my round the world tour, I loved my brown PrAna pants, in fact, I dedicated a post to them in 2008 when they were lost after a laundry incident in Cairo. Since then, I've replaced those with a great travel pant called Halle. And I also love my PrAna yoga pants. Great fit (they run a bit big…so buy a size smaller) and perfect for travel or home.
I've been wearing these tops for years. They are a great for travel as they are great for layering and also good for working out. Plus they are always super soft and comfy! I get new ones every few years.
Because I'm serious about eating healthy, the only way I can really learn about what I eat is to measure my food and calories. I love having a kitchen scale for this purpose. It's simple and easy and teaches me how much I can and should be eating.
Books
I would be remiss if I didn't recommend my own book as a great gift. It's chock full of tips and tricks for traveling – budgeting, traveling solo, and a lot of other nitty gritty on how to do it all.
Video 101: Tips & Tricks for Awesome Visual Storytelling
Here is my ultimate guide for getting started in producing your own videos. Video 101 will provide you with the foundation you need if you are doing any video for your business or on your website. It is chock full of real information and tips that I guarantee will help improve your shooting and editing skills. This is the real deal and full of crunchy nuggets that I learned from 4 years of Broadcast Journalism school + 15 years as a TV producer in the industry.
I read this book earlier this year. It's a pragmatic look into meditating, its benefits and challenges as told by a broadcast journalist.
Some other books that inspired me to change my life and travel:
The Gift of Giving
It really is better to give than to receive. Here are some charities near and dear to my heart. 
I do believe we live in a global community and consider myself a global citizen. Kiva enables us to make micro loans to entrepreneurs all around the world which in turn makes the world a better place.
For more than 30 years, Best Friends Animal Society has been leading efforts to end the killing of dogs and cats in America's shelters. A national leader in the no-kill movement, Best Friends brings together the compassionate efforts of individuals, advocates, animal rescue organizations and animal shelters across the country to support homeless pets and ultimately save lives. You can actually visit their sanctuary in Utah, something I planned to do a few years ago, but had to cancel unfortunately. Still hoping to go!
We all know by now that the livestock industry in this country is big business and for the most part, animals are treated as widgets more than sentient, feeling beings. If you have a pet dog or cat (or pig!) you know that animals feel emotions – fear, joy, sadness. Unfortunately, it's very likely that all the chicken, pork and beef in your fridge was raised inhumanely. I've cut out most meat in my diet and instead of meatless Mondays I have meatless weeks and sometimes meatless months. This year Woodstock Farm Sanctuary has rescued and rehabilitated over 150 farmed animals! And saved countless thousands more with our advocacy and education. From now until the end of the year, all donations will be matched dollar for dollar. It's another place I plan to visit next year.
Farm Sanctuary was founded in 1986 to combat the abuses of factory farming and encourage a new awareness and understanding about farm animals. Today, Farm Sanctuary is the nation's largest and most effective farm animal rescue and protection organization. They have rescued thousands of animals and cared for them at their sanctuaries in New York, California, and now New Jersey where Jon and Tracey Stewart are starting an affiliated farm sanctuary (and somewhere I hope to volunteer or work one day!). 
Disclosure:
Some of the links in this post are affiliate links which means I get a small percentage on anything you buy with no additional cost to you. The price is always the same and I get a small commission if you use my link. Thanks!