Are you a traveler or freelancer looking for affordable health care? Read about a high deductible health plan (HDHP) and the tax advantaged HSA account.
Once I quit my job to travel, I no longer had that nice employer-supported health insurance. While I traveled I acquired a decent travel insurance plan which covered me for medical emergencies and issues like theft, loss, or canceled travels. But then I came home. Traveling or not, many of us today are self-employed entrepreneurs that need some kind of health care coverage. Today's guest post sheds light on a great option, which I now also have. 
Do you sometimes imagine what you could purchase if you didn't have to pay for health insurance?  I do.  My dream is to buy a round-the-world airline ticket and visit as many developing countries as I can.  I usually determine how expensive an item is and base its value on my calculations of where I can fly internationally for the same price.  For example, if I pay $5,040 a year on health insurance for a family of three ($420.52 a month/ medical-dental), then for the same money, I can fly my family to Laos or Papua New Guinea.   I am often tempted to enliven my inner rebel, live in the moment, and cast off responsibility and just go!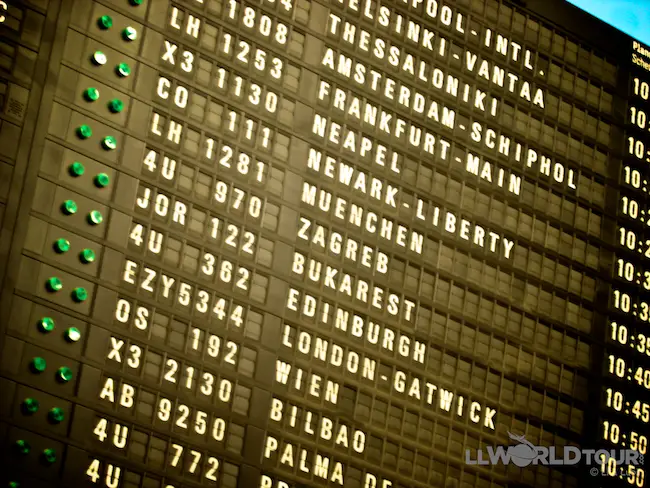 I could easily spend my life country-hopping, looking for the next great adventure.  Recently, I made a career change that forced me to research different health care options.  I went from a stable job with a full benefits package to being a self-employed independent contractor with absolutely no coverage.  I declined the expensive health care through COBRA for $1,300 a month.  And I did not have the option of signing onto a spouse's health care plan.
I didn't want to replicate the insurance plan offered through my previous employer.  I wanted to find health care options that suited my needs: a plan that would allow me to have wellness options, visit the doctors I selected, and save money so I could continue to live my dream of traveling.  In my research, I discovered a new, legitimate type of health insurance plan. It is a combination of a high deductible health plan (HDHP) and the US government's Heath Savings Account (HSA) and it seems to be perfect for self-employed, relatively healthy people like me.
Here's some nitty gritty:
Health Savings Account
The HSA was signed into legislation by President George W. Bush as part of the Medicare Prescription Drug, Improvement, and Modernization Act in 2003 and has been gaining in popularity ever since.
It is truly one of the best investment vehicles you can have. Here's why:
You contribute to this savings account and have full control over how the money is invested and spent (most accounts have access to investment accounts–I use Fidelity for mine).
The HSA is basically a tax-advantaged medical savings account available to taxpayers in the United States who are also enrolled in a High Deductible Health Plan (HDHP).
It's been said to be 'triple tax advantaged.' You can contribute (up to a limit–this year it is $3500) pre-tax/tax deductible dollars each year. You can withdrawal money tax-free (typically through a debit card) for approved health costs (most everything is approved). Plus after age 65, you can continue to use it for medical costs OR you can withdrawal money for other purposes and then pay regular income tax on the withdrawals (like you would with an IRA).
High Deductible Health Plan
An HDHP is exactly what its name implies although there are regulations in place defining its parameters. First, the deductibles are higher than many traditional plans. Because they carry higher deductibles, the premiums for these policies are lower.
Once you're insured by the required HDHP, there are a few other things to know about HSA eligibility. You may not contribute to an HSA if any of the following are true: You are covered by other health insurance, enrolled in Medicare, or can be claimed as a dependent on someone else's tax return.
Withdrawals for non-medical expenses are treated very similarly to those in an IRA in that they may provide tax advantages if taken after retirement age, and they incur penalties if taken earlier.
Breakdown of HDHP & HSA:
Part 1: High Deductible Health Plan (HDHP)…aka "Emergency Only" Insurance:
Essential coverage if you are ever in an accident or require hospitalization
Much lower fees (premiums) because of  high deductible
The deductible can be taken from your HSA
Price: as little as $44 a month (individual) for $15,000 coverage
Rather than pay high rates for an insurance plan, take that same money & save it in this tax-free account (kind of like a medical IRA) to use for expected and unexpected medical costs.
Money in this account can be used for medical expenses from health care practitioners that you choose.
Currently an individual can contribute a maximum of $3,500 a year; a couple can contribute $7000 per year.
At the end of each year, remaining funds are rolled over.
HSA accounts are similar to IRA accounts: They can be invested in funds and THEY EARN INTEREST!
This account can be liquidated at any time, if needed (subject to tax).
Whether you have recently returned to the country and need insurance, or are interested in a career change, but fear the loss of benefits, then I encourage you to explore these health care options.  Remember please, if you have a chronic disease or illness, then the above-listed plans may not provide the right coverage for you.  My hope for you is that you may experience a life rich in health and authentic experiences.
For more information:
Lauren Courain Luke is a freelance writer living in Sarasota, Florida.  She is passionate about traveling, writing, teaching, and creating.  She can be reached at laurenluke22@gmail.com.