When I left to travel the globe, I'd never even heard of Schengen.  I still haven't visited the city in Luxembourg, but its main significance to travelers isn't a cathedral to visit, but the treaty that was signed there in 1985.
Ten years later it was implemented with the creation of Europe's modern borderless "Schengen Area", which operates much like a single country (like crossing borders of different states in the United States) with external border controls for travelers coming in and out of the entire area, but with no internal border controls. The borderless zone created currently consists of 25 European countries.
What is the Schengen visa?
The Schengen visa is a single tourist visa (the stamp you get upon arrival) that you can use to visit 25 European countries without the need of separate visas for each country.  This visa allows hassle free internal travel (air, road, train, etc.) between these countries.  It allows visitors (at least from the U.S. and other similar privileged countries) to travel freely within the Schengen countries for a maximum stay of up to 90 days in a 6 month period.
In 2006, they implemented the right to move freely, meaning that passportless travel is allowed inside the entire European Union, if you have a national I.D. card from an EU country.
How does it affect my travel?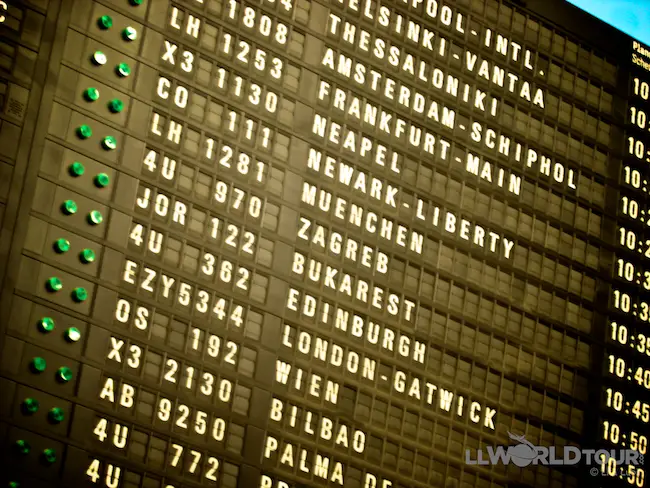 Although it's easier to cross borders now, we, as foreigners (if, in fact, you are reading this and not a citizen of the EU), have even less time in Europe than we used to have.
Intended to eliminate border checks between countries, the treaty makes it easier to move from place to place, but limits the amount of time you can spend in the region as a whole. It's not enough to hop across a border, get a stamp and come back, you have to spend 90 days outside of a Schengen nation.
Fortunately, the UK and Ireland (who have opted out), and Romania, Bulgaria (these two are on their way in), and Cyprus (who have yet to join), are not in the Schengen zone, so you can always head to those countries for the 3 month period before you can re-enter.
Okay, now follow this:
The rules state that a visitor must be outside the region for 90 days for every 90 days he or she is in it.  In other words, you have three consecutive months to travel around all of the EU and then you must leave for at least the next three consecutive months before you can head back in.
This is a bit of a pain for the long-term traveler.  Before the Schengen, each country had their own tourist visa…so I could hang around Germany for three months, then head to France for another three, and then maybe Italy for another three.  Now I have just 90 days to see it all.
During my 'round the world trip, I planned to get to Europe and spend quite a bit of time there…something I learned upon arrival that I couldn't do as planned.  Bummer.  Did I overstay my welcome?  Yes, by about a month.  I
n scouring the internet and talking to other travelers, I heard urban legends of lock-up, being banned for life from the EU, and other various possible punishments.  I also heard a short overstay could mean nothing, which is what happened to me….absolutely nothing.  But it was a gamble and I was lucky (not trying to stay there and live illegally did help).   So while it cuts down on border controls, and allows citizens, to travel freely and find work in other countries, it makes traveling for a foreigner more difficult.