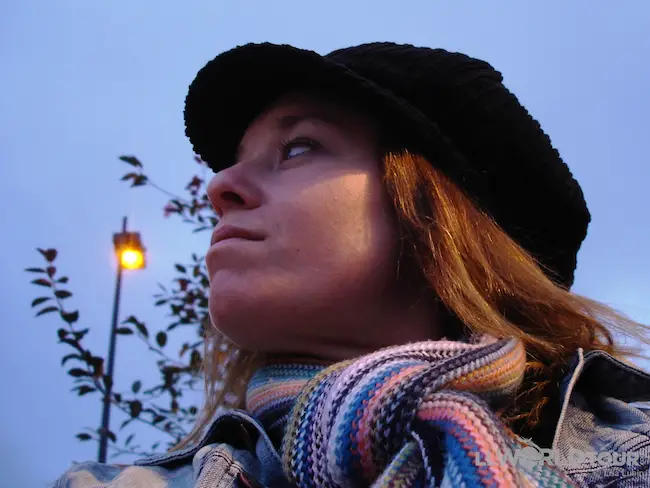 [updated July 2019]
During my extended solo travels, the most common comment I heard was, 'Wow, you're going alone. That's so brave.'  Many told me they didn't think they could ever do something like this, let alone do it by themselves. But I have to reveal a little secret the rest of us world travelers share: we are never really alone. In fact, I can definitely say that I meet many more people when I'm traveling solo as a woman than I would if I was traveling with a friend or partner.
As a solo traveler, you are more open, more willing to make friends, and share experiences with others along the way and this reveals itself in your actions and your face. You meet all kinds of folks — other travelers, locals, workers, children, tour guides. Many are just acquaintances for the moment; some become good friends or even more.  During my travels I am always bowled over by the kindness I receive from virtual strangers and this is the reason I travel.
I Prefer Traveling Solo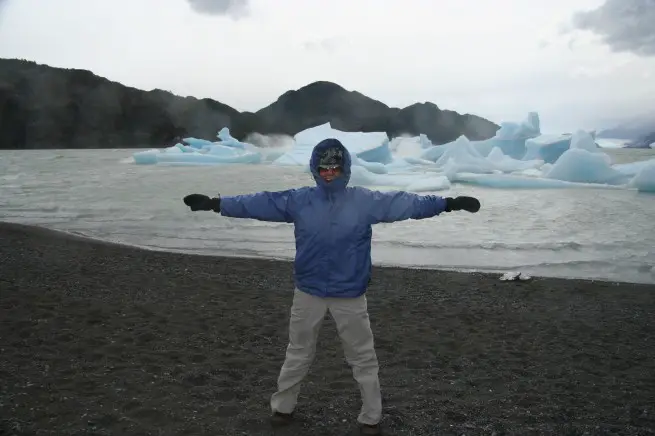 To be honest, I simply prefer to be alone. When you travel solo you can do whatever you want, whenever you want. If you want to 'take a day off' and do nothing but update your blog or laze the day away at a café with a cappuccino and a book then that's what you should do. There is no one to debate with or tell you why you shouldn't be doing what you're perfectly happy doing.
Being alone or not — it's up to you
And it's not because I don't like people (well, sometimes I don't). The beauty of it all is that you can meet people whenever you want to…or not.  If you want alone time, it's yours for the taking. But if you want to meet others, there is no shortage of places or ideas on how (and it doesn't have to involve sitting at a bar all alone trying to meet someone — which I learned early on during a lonely night in Austria, that this was not going to be my way). It is really a freedom that no one can really understand until you experience it yourself. Do it. I dare you.
Doesn't have to be scary
As a solo woman traveler, I have been extremely fortunate in having no (knock on wood) scary or dangerous moments.  That is not saying that everywhere I went was safe. I think it was a good combination of luck and street smarts. A friend of mine was robbed at gunpoint in Quito, Ecuador a few yards from our hostel, and some of my friends have 'lost' their cameras along the way  – so things do happen. Just like things can be just as likely to happen in my home city. No matter where I am, I always do my best to keep alert and aware of my surroundings and not 'look lost.' That's the best you can do and obviously use your head when it comes to where you are walking around in the daytime or night. Whether you are traveling OR at home it's really all just common sense.
Advantages of traveling alone
I have also witnessed many advantages to being a solo woman in the world. In fact, this may be one of my best budget secrets: people help a woman with her heavy bags; people tend to treat a woman to dinner and/or drinks. I'm all for being a strong, independent woman and all, but I sure get tired of schlepping my bag all over too.
Be Friendly and Open
Many people have told me that my friendliness attracts friendliness and 'goodness begets goodness.' This is very and true.  A smile and a few words in the local language go a LONG way. Of course, yes, if you are a miser you are likely to not attract as many friends…but you can still probably find a bunch of people with whom you can share a drink and bitch about the world.
So get local as much as possible. Stay somewhere for a while. It is amazing at how easy it is to build communities no matter where you go.
If you're still feeling a bit trepidatious about going it alone, here are a few ideas to get your started:
How to Travel Solo as a Woman
1.  The Internet
Of course while you are out seeing the world, you want to be doing exactly that, not numbing your eyeballs by staring into your computer screen (unless you are reading this blog of course). But the internet truly opens up so many doors for travelers that it has really become a necessary and amazing tool.  Not only can you book your next hostel, read about destinations, and check your dwindling bank account balance, there are tons of sites, message boards, and blogs nowadays dedicated to travel.
If you are feeling homesick, there are myriad of expat sites like Expat Exchange and social networking sites like Facebook, Twitter, or Skype (free calls!) to keep you in touch with old friends back home and the new ones you just met in Romania.  My favorite site has to be CouchSurfing. This juggernaut of a travel community now has millions of members.  Although you can find free places to stay, it's more about meeting locals from all over the globe and experiencing real life from their perspective.  You can see sights and meet folks that you would never have the opportunity to if you were just being a regular tourist. But wait there's more! You don't even have to 'couch surf' to be involved. You can contact locals just for a cup of coffee or join local CouchSurfing groups meeting up for curry or a beer. It promotes friendship, global understanding and for me, it changed my trip completely and now I have friends all over the world.
2.  Take a Tour
Nowadays, all tours are not created equal. They are not the 'sit on the bus and watch the world go by' variety they once used to be. There are tours for all interests – hiking, camping, eating, pub-crawling.
A cool way to get to know a new city is to participate in a bicycle tour. Cities from Bangkok and Buenos Aires to Berlin and Budapest offer up a closer view of the city on two wheels. And inevitably you meet the other riders and end up having new friends to join you afterwards for lunch or dinner.
Longer tours, lasting a few days to weeks are great for solo travelers as you are instantly part of a family. I used the company Intrepid Travel on three different tours through Vietnam, Cambodia, and Egypt and enjoyed each one. These are a break from the challenge of figuring everything out yourself (even though this is one of my favorite parts of travel).  You bond with your fellow travelers and connect over the common interest that motivated you to take this kind of tour in the first place. You can even take women-only group tours if you like.
3.  Stay in Hostels or Homestays
Hostels have come a long way and are a varied lot. They are not the shitholes that many still think. Every hostel is different. But the point is having a clean, safe place to stay. You are not traveling to spend time in your room, right? And also keep in mind, most hostels not only have dorm rooms, but also single and double rooms, if you are more comfortable in having your own space. This way you don't necessarily have to sleep with ear plugs to keep out the lovely sounds of your snoring neighbor, but can still benefit from the communal atmosphere of meeting people in the kitchen or lounge.  I've stayed in some pretty nice places like the Beehive Hostel in Rome or Sleep Inn in Berlin that were chic and modern, friendly and cheap.  They may not be luxury hotels, but oftentimes hostels come with so many free extras that hotels do not: free tours, free breakfast, free coffee, book exchanges, movie nights, use of a washer & dryer, instant friends, and free and real advice (no concierge-just real locals with real opinions).
4.  Volunteer or Get a Job
On my two and a half year journey around the world I taught English to executives in Istanbul, served up lattes and Vegemite sandwiches in Melbourne, volunteered at an English Immersion program in Spain, and spent my Christmas week with homeless in London. These were hands down the best experiences of not only my entire trip, but possibly my entire life. Each experience gives you a window into the local culture that you just can't get as a tourist. You become part of society-getting up, commuting to 'work' and making friends with your co-workers.
Plus as a 'foreigner' you are somewhat of a novelty so people want to get to know you. In a sense, you become a bit of a celebrity. You are much more unique than you probably are back at home.  How fun is that?  Immersing yourself in a culture instead of just passing through always pays off in huge ways.
5.  Take a Class
A large part of travel is about learning – opening your heart and your mind to new experiences and cultures. The whole act of travel can be one big education. On top of that, there are classes everywhere–teaching you how to tango in Argentina, how to cook perfect spring rolls in Vietnam, and how to surf the waves at Bondi Beach.  In this way you will meet other travelers and bond over a shared interest and celebrate each other's triumphs when you finally can say a whole sentence in Mandarin or snowboard to the bottom without falling on your ass.
6.  Meet Friends of Friends
Before I set out on my adventures around the globe, I sent out an email to nearly everyone I had ever known or worked with and basically asked the question: 'does anyone know anyone out there in the world?'
I was amazed at all the responses and compiled a list of these friends of friends or family members of friends. Many times when I arrived in a foreign land, I already had a date with a new 'best friend' lined up. Some invited me into their homes for a great local meal or even a warm bed to sleep in. And then others became good pals who I ended up hanging out with the whole time I was visiting and still keep in touch with today. These new friends introduced me to their friends and so on and so on.  It just kept on building and before I knew it, I was surrounded by a group of compadres in places like Istanbul, Spain, and London that I didn't have just a few months prior.
You now see how to travel solo. Go to Women on the Road to read more about solo travel for women.
Traveling to Meet People
My adventures were amazing, but the underlying theme of it was the wonderful people I met from all corners of the globe —good, kind people.  I developed new friendships and had some 'romantic' experiences as well. The people I met from all over–Vietnamese, Maori, Argentinean, Pakistani, French, Muslim, Buddhist, Atheist, Jewish, Christian — touched me in ways I will never ever forget.  The kindness I received from virtual strangers was undeniably the highlight of my travels. Yes, I gazed in awe at the Angkor Watt temples in Cambodia, the Great Pyramids of Egypt, and the fantastic Hagia Sofia in Istanbul.  I shared the beach with the sea lions of the Galapagos Islands, hung out with koalas in Australia, and marveled at the ancient cities of Turkey and the modern monstrosities of Dubai. But nothing can compare to meeting the people all over this earth that I now call my friends.
There are bad things going on in the world and always will be, but at the basic level of day to day existence in big cities and in small towns all over the globe, people are smiling and chatting and making their little corner of the world a friendly and welcoming place.