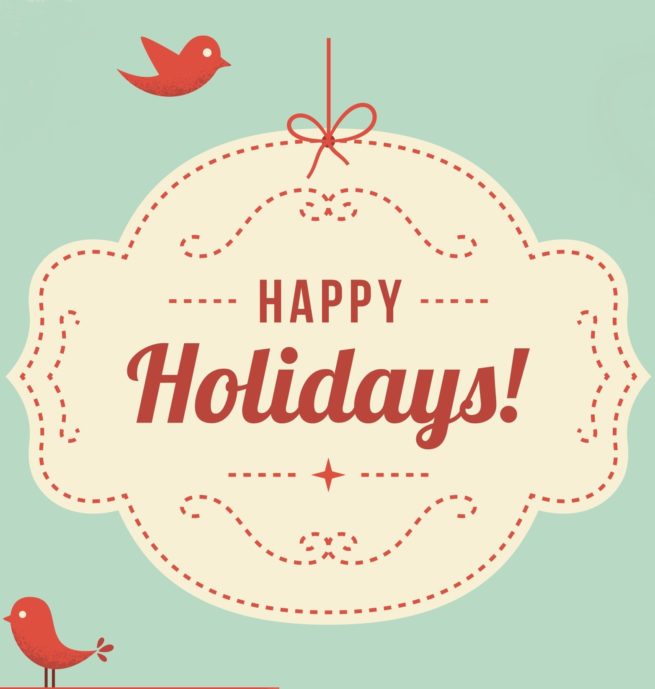 So, it's that time of year again. Time to go all out consumerism crazy!
I typical promote not shopping much or buying "stuff" you really don't need. And I still feel that experiences are much more worthwhile.
Of course, there are still some things you may need or want and that's okay. Moderation is still key and I promise your kids, partners, and loved ones will love what you get them, especially when it's an experience you can enjoy together.
Here are just a few things I recommend because I love them (or want them)!
Stuff
Last year, I was singing the praises of the "Unstinkable" line of workout clothes at Atleta. This year, I've discovered Ably, which sells 100% natural fiber tops made with their special "FILIUM™"technology which is said to repel stains, liquids and odors. I haven't tried them yet, but am very excited to test it out!
Prana

I have been digging PrAna pants for awhile now. When I was on my round the world tour, I loved my brown PrAna pants, in fact, I dedicated a post to them in 2008 when they were lost after a laundry incident in Cairo. Since then, I've replaced those with a great travel pant called Halle. And I also love my PrAna yoga pants. Great fit (they run a bit big…so buy a size smaller) and perfect for travel or home.
Toe warmers


The combo of living in Chicago and having Reynaud's Syndrome (basically causes bad circulation and in turn numb and always cold fingers and toes), means I am a very avid user of toe and hand warmers. No matter how many socks I wear, it does not matter. To spend any time outdoors, I have to wear these. They work and are great.
I save A LOT of money by not having a cell phone plan or contract. Having a mobile phone literally costs me $100 a year. That's a year, not a month! But that also means I do not have data on my phone. Honestly, that is usually just fine since free wifi abounds. But for the few times I find myself sans wifi, I love my Karma wifi hotspot. It is also pay-as-you-go, plus others can join it for free and you get bonus credits when they do. Win-win!
Who doesn't like to save money? I have used and really love the honey extension. All you do is add the extension to your browser and it automatically will open a window when you are shopping to find deals for you. If you say 'yes' to looking for deals, it automatically tries a bunch of coupon codes from other sale sites and usually one works! It even shows a little graphic on Amazon if there is another seller with a cheaper option (but be careful, as sometimes the 'other' seller may charge more for shipping, so check that).
Vanguard Aluminum Travel Tripod 
I finally bought myself a new tripod. I've been threatening to buy one for about 10 years now. I use one less than I should, but the old klunker I had from high school had to go! I am really pleased so far with this new one from Vanguard. It's light, simple, has a bubble level, comes with a ball head, and also closes down to a very compact size.
Mirrorless Camera
Still on my long term wish list is a mirrorless camera. These are great quality cameras that are a bit lighter and more portable than the SLR I've been lugging around for a couple decades. I haven't settled yet on the one I will buy, but am eyeing the Olympus OM-D, the Fuji XT-1 , and the full frame Canon Alpha A7s.
I've written about being healthier and fitter in the last couple years. In fact, thanks to my change in lifestyle, I've lost 25 pounds and dropped two sizes. I feel great! I have to say, I did it all with dedication and simply working out every day and counting my calories. There were no real gimmicks and I still do not own any fitness monitor like this. But now I want one! Now I want to see how many calories I truly burn from each of my runs and workouts (I've been estimating up until now). I did some research and have read a lot of reviews and this one from FitBit seems like the best choice.
Torq International Carry-on Spinner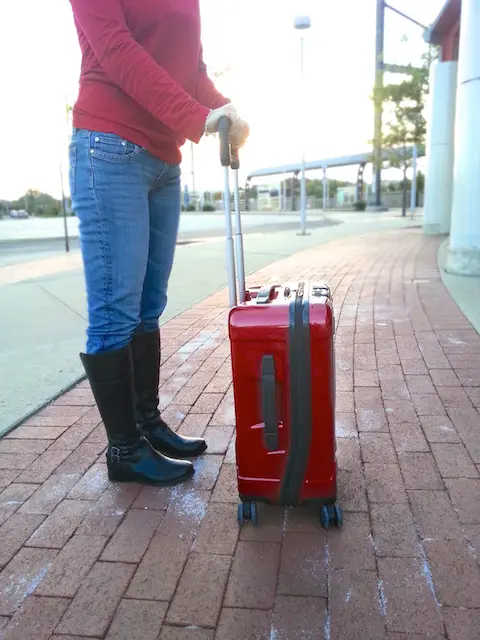 I started using this awesome, compact rollerboard suitcase a couple years ago. It's so strong, so light and so streamlined. It's great for a short getaway and always fits in the overhead bin. Plus the nifty laptop compartment makes it a snap to grab my macbook. I love it in red.
I received this as a gift about a year ago (thanks mom!) and love it. I still prefer using a backpack instead of slinging a bag over one shoulder, but needed something a little more spiffy for work meetings and such. Enter this modern, twill backpack. It's fairly simple featuring a padded interior laptop compartment, two side slip pockets and a smaller front pocket. What I also like is Everlane is very transparent about where their products are produced and what costs go into it:
Books
As always, there are tons of books on my wishlist, and I will list a few here. But instead of buying the physical book, consider at least downloading it to your Kindle or at best, head to your local library – tons of current books and they are all free! And now in many cities including Chicago, you can go online to hold books, to renew books, and to create your own wishlist. Seriously, the library has never stopped being cool.
Some books I read recently which I recommend (the last four are on my to-read list):
I would be remiss if I didn't recommend my own books as a great gift. The Ultimate Travel Tips is chock full of tips and tricks for traveling – budgeting, traveling solo, and a lot of other nitty gritty on how to do it all.
Video 101: Tips & Tricks for Awesome Visual Storytelling
Here is my ultimate guide for getting started in producing your own videos. Video 101 will provide you with the foundation you need if you are doing any video for your business or on your website. It is full of real information and tips that I guarantee will help improve your shooting and editing skills. This is the real deal and full of crunchy nuggets that I learned from four years of Broadcast Journalism school plus 15 years as a TV producer in the industry (with three Emmy awards to prove it).
Experiences
Travel
It goes without saying that this would be my number one. Go on a solo trip. Take someone special on a getaway. Nowadays, there are so many affordable ways to escape. Get an airbnb, pack a picnic. Just go!
Take a Class
No matter where you live, you are bound to find classes (or lectures) nearby. Check out area Facebook Groups. Check your local library. In the past, I've taken classes in cooking, guitar, mosaics, acting, improv, and tennis. And I've just signed myself up for some ballroom dancing in January!
Some of the links above are affiliate links which means if you click through and purchase, I will receive a small percentage (very small!) of the price at no additional cost to you. This just helps me with the costs to maintain this site. Thanks!