Readers often ask me what kind of camera gear I shoot with or what's my favorite suitcase or bag. While I am not much of a consumer and try to spend more on experiences rather than 'things' — especially wasteful, disposable items — I do appreciate some great gadgets and travel gear that make traveling and life easier and fun! I've been doing this travel thing for a couple decades now so I know what works and what doesn't. Here are some items I personally use and recommend. 
For even more recommendations, head over to my Amazon Shop. 
As an Amazon Associate I earn a small commission from qualifying purchases. But the price remains the same for you and you help support me. 
For more info see my privacy policy.
---
Camera & Video Gear  Electronics & Tech  Travel Bags & Accessories  Travel Clothing
Travel Bags & Accessories
Travel Clothing & Accessories
Blogging & Business Tools
I used Bluehost to host my Wordpress blog for the first several years of having a blog. It's a great first server…easy to use, affordable and I never had any issues.
For hosting a blog or website, I highly recommend Siteground. I switched to them a couple years ago and it's been great so far. I've needed support a few times already and they are always very responsive.
When you are designing OR re-designing your site, it's best to 'stage' it so you can work on it without changing your live site. I've used the this plug-in a few times now when re-designing my sites and love it! It has great customer service & they walk you though the entire process. Plus it's pay per month. You don't have to pay for more than you need.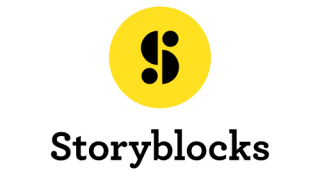 I started using Elegant Themes and specifically the Divi Theme on my other site, LLmedia, a couple years ago. Divi is pretty great. It's intuitive and I feel like the support (and all the tutorials!) are better than any other theme I've used. It pays to be a lifetime member as I've already used Divi on a few sites I've built, plus I use their Bloom plug-in.
Doing more videos nowadays? Sometimes you just don't have the shot you need. That's where places like StoryBlocks Video or Pond5 come in. Starting as low as less than $10/month, it's a great deal. And if you need help with your videos, don't forget I offer video coaching and consulting over at LLmedia.co.
I finally bit the bullet and started using the cloud to backup all my files. I chose Backblaze as it was affordable, compatible for macs, easy to use and allowed me to also backup portable hard drives.
Books I Recommend
For even more recommendations, head over to my Amazon Shop.