Traveling can fill you with emotions.  The obvious ones: excitement, joy, exhilaration, wonder and so on.  I've tried to express here that, like life, it isn't always roses. There are times of frustration, anxiety, loneliness, fear, and sadness. Traveling isn't a 'vacation' and it becomes 'life' of a different sort.   But those of us that love it, love it all and know the benefits far outweigh any negatives.   These people tend to live their lives with the same positive outlook as well.
Through my travels I have directly and indirectly met dozens and dozens of people with this same attitude.  I have met them face-to-face all over the world from Hanoi to Ecuador to Egypt. But I also have met many people online through this blog.  Because of this little website – I've made contacts for jobs and made good friends that I've met in person and seen several times thereafter.
I answer just about every email I receive (except for those spammy ones – no, I won't advertise your on-line gambling company).   About two years ago, I received a fun comment on a blog post about Ecuador from a girl named Reed in Hoboken, New Jersey (my home state!).   She had found me through a podcast I'd done with Chris Christensen on the Amateur Traveler about how I worked around the world.
We had some nice, easy emails back and forth and she told me she was working in New York City and at the same time 'planning her escape into the world'.
Like I do with many of my new email friends, I saved her email as a reminder to try and meet up with her next time I was in New York.  I could tell that this was someone I wanted to know.   This was someone with whom I would most likely become friends and know for a long time.  I could tell she had the same attitude as me and was really living.  And this is what life is all about to me – making connections with people and sharing ideas and a lot of laughs.  A year later, I emailed her to let her know I'd actually be in Hoboken and hoped maybe she could meet up for drink prior to a dinner engagement I had.
The email I received back hit me like a ton of bricks:
Hello Lisa.  

My name is Rhonda and I am Reed's mother.  I am very sorry to say that Reed passed away suddenly and unexpectedly of heart failure last July.  She had her trip to her final frontier, Asia, planned and paid for.  She was going in September.  

We say that she is traveling.  I guess there's no place that she can't visit now so that would make her happy. Travel was her true passion.

I'm sorry you didn't get a chance to meet.  You would have loved my daughter like so many other people that I met and have heard from.
I was floored. I'd never met her, but sat there stunned and cried for her and even more for her family.
Reed Angela Davis was just thirty-years-old when she died last summer. She was born in Florida and lived in Boston, New York City and Hoboken. She was the salutatorian of her graduating high school class, received an International Baccalaureate Diploma, and was a National Merit Scholar.  She graduated with honors from New York University, where she received her undergraduate and law degrees.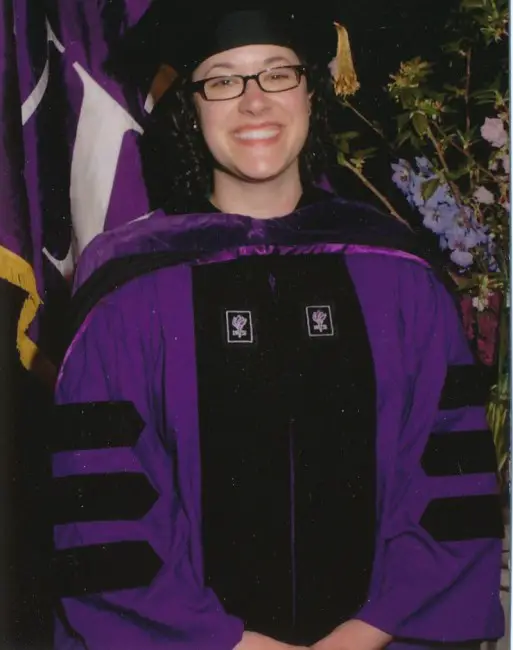 I wrote Rhonda back and expressed my deepest sympathies.  She agreed to do an interview with me about her daughter so I could write this tribute on her behalf.
Lisa: When did Reed first get interested in traveling?
Rhonda: I don't know exactly when the travel bug bit Reed.   I took her to Costa Rica when she was 13 or 14 and she hated it, so that certainly didn't do it.  She went to Australia on an exchange student program the summer after she graduated from high school.  That might have been the start of it.   The following year, as a part of her undergraduate scholarship at NYU, she had to go to Italy.  The following year, also as a part of her scholarship, she went to Prague.  She had a great time on those trips.  I also think that many of her classmates at NYU traveled quite a bit, so they may have also influenced her.
She and a high school friend did a whirlwind tour of Europe in May of 2001 and there was no stopping her from then on.  Her main focus in life was making enough money to travel (oh, and to buy designer handbags and shoes). Her postcard to her brother and me dated May 13, 2001 says:  "Vienna sucks.  Everyone is homely & smokes incessantly.  We're trying to find the Danube but not having much luck.  We're eating at McDonald's to express our dissatisfaction.  We leave for Prague early tomorrow – thank God." On May 14th, she writes, "I love being in Prague again.  It's as beautiful as I remember and more people speak English than I remember – score!  It's a much-needed relief from the unrelenting suckiness of Vienna.  I really love this city.  I miss you guys!"
Lisa: She wrote me that you traveled some together and enjoyed a trip to Chicago together? How was traveling with your daughter?
Rhonda: Reed and I did travel together some.  She lived in Paris for a few months in 2002 and I went and visited her there.  While I was there, we traveled to London and Brussels and since we didn't kill each other, we talked about doing other trips together.
Reed gave me a Mediterranean cruise in 2007 for my 50th birthday.  We had originally talked about going to Ireland and Scotland, but our travel styles and ideas about a vacation were so different that we decided on this.  She had already been on the cruise, loved it, and thought I would, too.  She was right!
Reed was a planner so I let her plan almost everything and then I pretty much just showed up.  She would ask me if there was anything that I wanted to do and if the answer was no, she took care of everything. She would have an itinerary so that we could see and do everything that the destination had to offer in the time that we had there.
Rhonda and Reed went on to travel together to Chicago, New Orleans, Argentina, and Guatemala. Their next trip planned was Santa Fe, New Mexico.
Reed made a must-see list in May of 2008:
I want to make a list of must-see travel destinations, just like my new role model, Tony Wheeler. Here is my list, on which I have included some places to which I have already arranged to travel just so I feel more encouraged when I check it off the list:

Egypt (pyramids)
Dubai
Jordan
Syria (Damascus)
Kenya/Tanzania/Uganda/Rwanda (safari(s))
Madagascar
India (Taj Mahal)
Nepal
Russia (Moscow/St. Petersburg)
Cambodia (Angkor Wat)
Bhutan
China (Great Wall, Terracotta Warriors, Hong Kong)
Macau
Argentina/Uruguay
Peru (Machu Picchu)
Ecuador (Galapagos Islands)
Antarctica
She managed to do 1, 9, 14, 15, and 16.
Her most recent trip was to Russia in May of last year. Reed wrote home during her various trips :
On August 7, 2009 she wrote, "Machu Picchu was incredible.  It was so beautiful there in the Andes mountains.  I have no idea how they got all the stones up to the top of the mountains, but the people who built the place must have been very strong and physically fit."

On May 28, 2009 she wrote from the Galapagos Islands, "This postcard show the famous blue-footed boobies, which I saw in the wild.  You wouldn't believe how friendly the animals are.  They are totally unafraid of people, which makes it much easier to take photos of them.  I have really enjoyed myself on this trip and am glad I came!"

On February 10, 2009 she wrote from Egypt, "So far, Abu Simbel has been the highlight of the trip.  It is two amazing temples built by Ramses and Nefertari in the middle of the Nubian desert.  We had to take the scariest plane I have ever been on to get there, but it was worth it."

On June 2 she wrote from Morocco: "…we were in Meknes this afternoon, which was beautiful.  It looks a lot like Spain.  I bought a present for Mom and ate a camel burger, which was delicious. (I was surprised)."

On August 16, 2005 she wrote from Greece, "I hiked up a ginormous hill today to see the monastery  where St. John heard God's call to write the Book of Revelations.  I wanted to either throw up or black out by the time we got to the top so much that I thought I heard God's voice, too."
Asia was planned for September of 2010.  Everything was booked and paid for.
Lisa: What kind of traveler was Reed?
Rhonda: As far as the kind of traveler that she was, I would have to say that she was a conqueror.  She wanted to make sure that she did everything and saw everything that each locale had to offer. When she was planning a trip, the people never seemed too much of a concern except if she had to share a room, but she always came home with great stories of the people she met.  She could really bring them to life for me and I wish I had recorded those stories in some way. She always had good experiences and had formed some pretty solid friendships.
Lisa:  What do you want the world to remember about her?
Rhonda:  I want the world to remember her wit, humor, generosity, sense of adventure. She had so very many friends who absolutely loved and admired her. She was unbelievably thoughtful and fiercely loyal to those she loved. Reed was a supernova.  She burned incredibly brightly during her time here.  Anybody that knew her would tell you that she squeezed the most out of life that she possibly could.  We are taking her ashes to different countries.  So far she is in Israel, Italy, France, The Netherlands, and Argentina. In the fall she will be going to Germany.
To Rhonda, her father, Kent, and the rest of her family and friends…my deepest, heartfelt sympathies go out to all of you.  Reed and I never got to meet in person, but from our email exchanges, I knew she had a spark, a great sense of humor, and an optimism that makes you reach out to a stranger to say hello and chat about a common bond.  I know that she is dearly missed.
Memorial contributions may be made to the Humane Society of the Treasure Coast, Palm City, FL, (772) 287-5733 and Smallbean.org, a charitable corporation providing sustainable computer labs and an innovative technology skills curriculum empowering local communities to document and preserve their endangered cultures and languages.