What started out as a little crush turned into a full-on love affair. But after 23 years it's over.
I'm saying goodbye to Chicago.
Being a shut-in for much of the last year has given me tons of time to think and frankly be bored. I vacillated between reveling in my quiet, unscheduled days punctuated by comfy clothes, no make-up and house projects and missing even the simplest interactions with neighbors and acquaintances known as "weak tie" friendships. But one thing that revealed itself to me during, and likely because of, the pandemic — I'm ready for a change.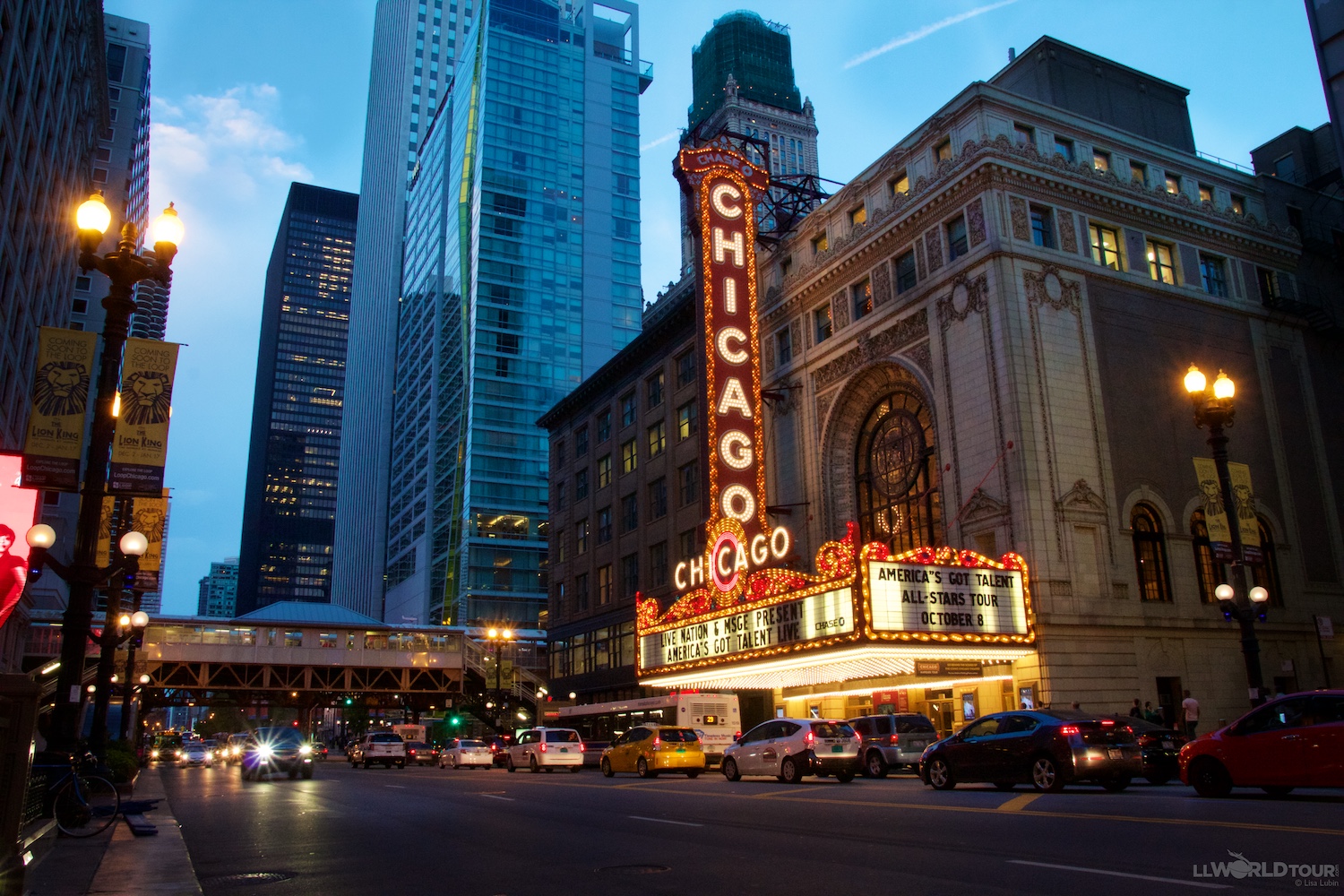 So, after most of my adult life in Chicago, I've decided to move back east (but not exactly where you might think…read on). This is very bittersweet as I truly love Chicago, but I'm also ready for my next chapter.
I think it's similar to when I quit my broadcast television job (15 years ago this summer!) to travel around the world. So many people said to me, 'why would you leave when you have a such a great thing going?' And in many ways, I did. I had a great job that I mostly loved, I had a really nice condo with all the trimmings, and I had been in a committed relationship for 5 years.
First off, things aren't as always as "perfect" as they seem from the outside or from Facebook—our relationship had been frankly unhealthy for quite some time and while I did have a great job, with some fun perks, relatively good pay and benefits, I was tired of working for someone else and dealing with well…people. And secondly, I am just never one to remain complacent.
I'm a homebody and yet I love traveling. I like comfort and yet I like change. I like security, but I also like to keep challenging and pushing myself.
Over my lifetime, I've learned that I seek out variety. I also have set a pattern — I seem to shake things up every 10 years or so. Therefore, I'm right on time (I returned to Chicago 10 years ago after traveling around the world).
To Where am I Moving?
I've been craving a new challenge and my next "project." So, I am moving back east to buy my first single family house! I've owned three condos in Chicago over the last 20 years and was even a landlord twice, but I've never had my own backyard and garden.
Me and Bug will be temporarily living in New Jersey with my partner, Chris, his boys, and our NJ cat, Slinky, while I look for my new home just across the border in…Pennsylvania! I never actually thought I'd live in PA, but property taxes and home prices in NJ are through the roof and PA is simply more affordable and has some very lovely parts. I'm looking at small cities that still have a neighborhood feel, not the "suburbs." Right now, I've found a region that might suit me, just an hour from Philly and an hour from Chris, in the Lehigh Valley area.
 

View this post on Instagram

 
More specifically, I've zeroed in on Bethlehem, Pennsylvania. It's a city, so it still has cute, walkable neighborhoods with older homes and a thriving, little downtown and main street with shops, bars, and restaurants. I'm excited about discovering a new town and building a new community. If there's one thing that long term travel has taught me about myself, it's that I know I can build friendships and community wherever I go. And as much as I like to be home and spend time alone, I also like to get out, be proactive, learn new things and make new connections.
My plan is to buy an older, small house with a yard of my own so I can enjoy some DIY renovation and gardening for the next five years or so. Then we plan to travel for some more extended periods of time. I would like to live abroad (through Airbnb or housesitting in some cases) in different cities for a few months at a time. Then Chris and I will potentially buy a larger property together. But who knows?
Unconventional Me
So why back east? Well, most of you know I grew up in New Jersey. Chris and I actually went to high school together there (although we didn't date until a couple decades later). We very much have a good thing going and despite what society says, have a stronger relationship because we live apart (see articles on "Living Apart Together" like this one and this one). We spend a solid week together every three to four weeks and have been doing that for a for several years now. I don't even think about the term "long distance" anymore. That being said, it would be nice to live closer to each other…and yet still apart.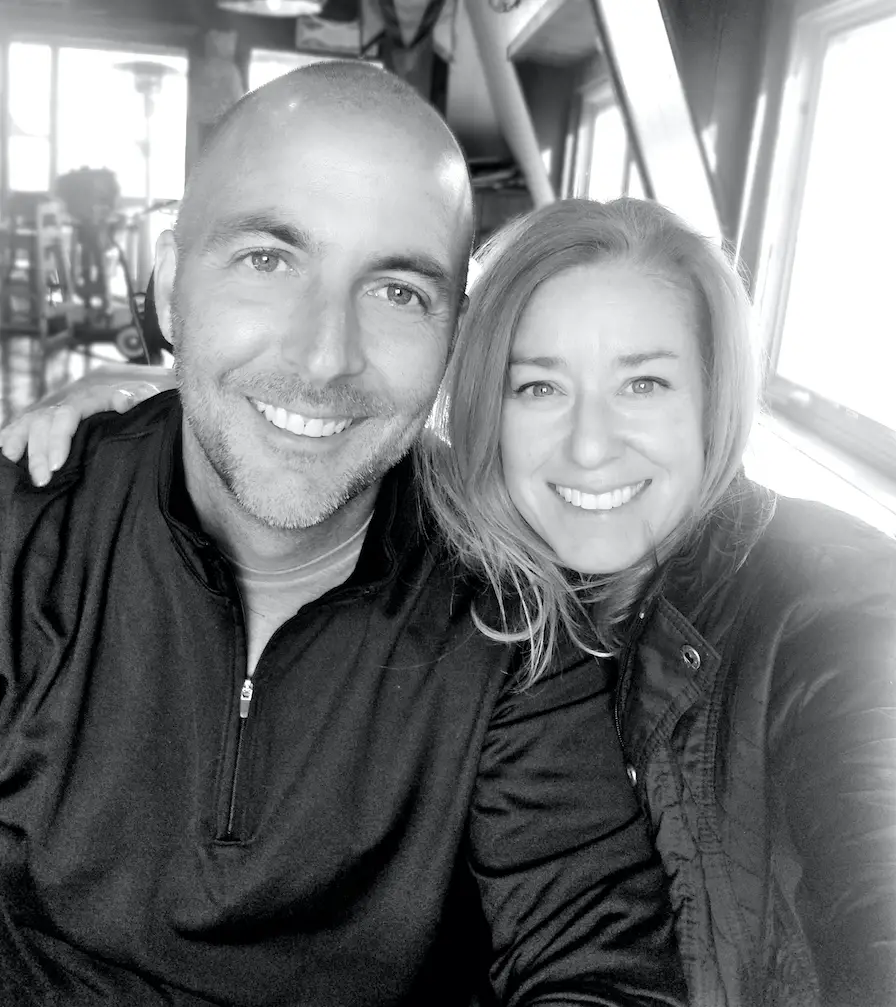 Throughout my life, I've tended not to follow the "normal" path. I just didn't ever really desire to reach some of the milestones our society lays out for us. I didn't dream of getting married. I didn't want children.
Before my current commitment and partnership, I've had several serious long-term relationships—all lasting for a few years and two lasting more than five years each. But both ended. And for good reason. I have learned so much about myself and about relationships over the years. If I'd done what was expected of me, I'd likely be divorced once or twice by now.
This time is different. And once again, I'm bucking tradition. Before we even knew it had a new label, Chris and I had decided that not living together worked really well for us. Don't get me wrong, at first, we struggled with it as we thought I would probably move there and move in. And we sort of tried that several years back, but the suburban life was not for me and I felt like I was shoe-horning myself into someone else's life.
In fact, it nearly broke us. We thought there was something wrong with us and it was some obstacle we just couldn't overcome. Until we realized to embrace what we both liked and needed. We just flipped the script. We learned how to lean in to living apart and not see it as a disadvantage, but as a huge advantage to putting each other first much of the time and especially when we have our week together each month. We've chosen to be very intentional about our quality time together. And when apart, it gives us both space to have much-needed time alone, our independence, and to pursue other things.
In fact, we just did this:
No, we didn't get married. And as I said above, we aren't moving in together. Chris and I got each other rings to symbolize our permanent bond and commitment to one another. As a fellow LAT friend said, "it's easy to stay together when you have a piece of paper that binds you. It's true love and commitment to stay together when you don't!"
In the meantime, I'll be enjoying springtime in Chicago, getting vaccinated, selling my beloved condo (not an easy decision as I do still love it here) and squeezing every last drop out of my favorite city that I can.
Check out my follow-up post – in which I say goodbye to Chicago, my favorite city on the planet.  This was not easy.