Just an hour outside of Columbus, I was surprised at all the things to do in Hocking Hills, Ohio, an area I frankly hadn't even heard of before I arrived. I journeyed to Ohio to discover what this place was all about and found a lot more than I expected.
What first struck me about the rural Hocking Hills region of Ohio, was not only the unexpected beauty of the area, but also the infectious passion of its people. If you don't live in Ohio or even in the Midwest, it's possibly a place you've never even heard of…I hadn't.
Hocking Hills is just an hour southeast of Columbus, at the foothills of Appalachia, and it wasn't at all what I expected. I met so many fascinating, knowledgeable people; it blew my mind a bit.
The Hocking Hills State Park itself is an unexpected gem of towering pines, stunning rock formations and gorges, and dazzling waterfalls. It's free to enter, as are all Ohio state parks – one of only seven state systems in the U.S. that does not charge admission. With more than 30 miles of trails, there are hikes here at every level. And it has something going on year round. In winter, they've been holding an annual, six-mile winter hike since the 1960s during which friends and families bundle up come out each year to enjoy the season's beauty.
What also struck me are all the truly unique things to do in Hocking Hills, Ohio indoors and out. Here are a few standouts that make this place special.
Things to do in Hocking Hills, Ohio
Orchard of Antique Apples 
We've all been to apple orchards. You go, you pick, you drink some cider and that's about it. Not here. Hocking Hill's Orchard is all about heirloom, "antique" apples. That's right, they grow old —and I mean really old — apples, like George Washington's favorite, the Newtown Pippin from the 1700s (*NOT found at your local Wal-mart) or the Decio, an ancient Roman apple from 454 AD. How about 'dem apples?
The owner, Derek Mills, left his job as an IT guy at CompuServe to start growing these historical fruits. You can come visit, do a unique apple tasting, stay in some cabins and the owner can even marry you! This place blows all other orchards out of the water.
Visit America's last remaining washboard factory
When looking for things to do in Hocking Hills, a washboard factory might not be top of mind. But this place was a really fun surprise. The Columbus Washboard Factory in Logan, Ohio is the only remaining washboard factory in the U.S.  All products are still assembled by hand by a team of skilled craftswomen from the local community. You might think, 'but who the heck needs a washboard nowadays?' They apparently still sell 40,000 of these old-timey, low-tech devices each year to folks who use them for stain removal, decoration, or of course for jamming in a bluegrass band. In fact, you can partake in your own mini-jam session right here when the workers take a break. I couldn't help stomping my foot and getting caught up in the fun rhythms created by a few of the women assemblers and the personable owner, James Martin, who moved here from Britain to take over and preserve this special place.
All of the boards are hand assembled one at a time with equipment dating back to the early 1900's. There's a cute shop on the premises and they offer guided tours of the factory year round.
Go ghost hunting at Ash Cave with a ghost story-telling naturalist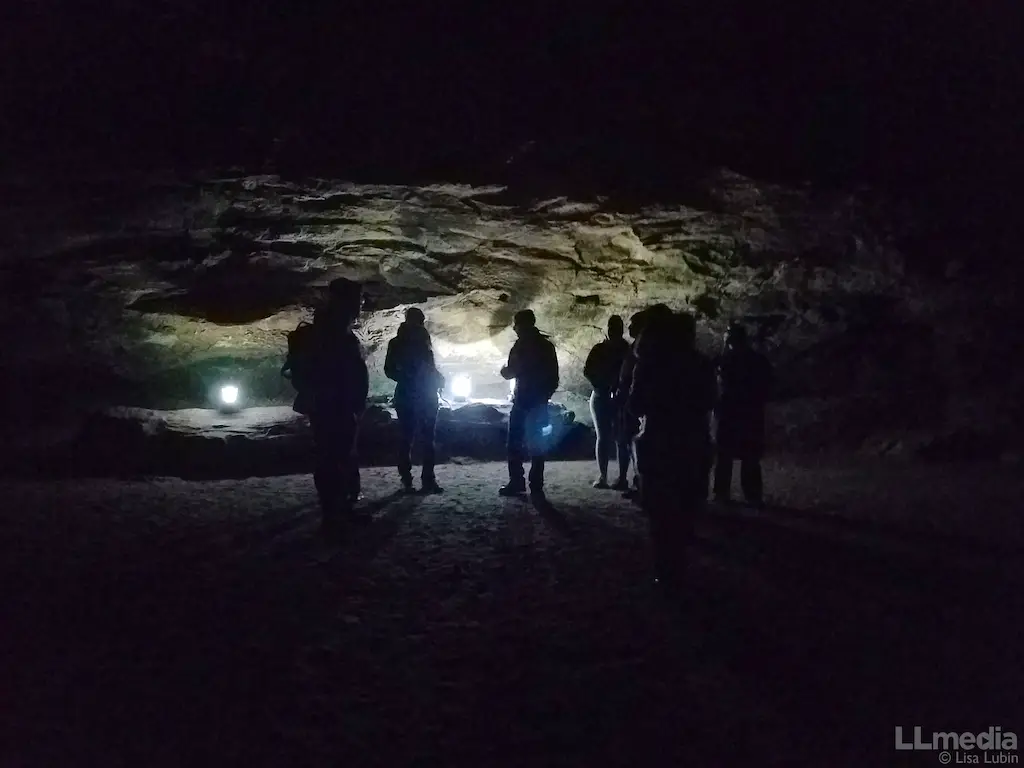 I went on a Historic Lantern Tour of Ash Cave with Hocking Hills State Park naturalist and renaissance man, Pat Quackenbush. As we walked down a pitch-dark path only illuminated by a few camping lanterns, he told us of local legends and ghost encounters. Considering he's a naturalist, as a skeptic myself I kept asking about the science of it all. Fortunately or unfortunately, we didn't see ghosts, but the stars were gorgeous.
The best part came on our way out. We turned off the lantern to be in total darkness. Pat started doing these extremely loud cooing owl calls. He kept calling, but nothing answered. It all seemed like a bust: no ghosts and no owls. He did it over and over. Then suddenly, about five minutes later, a call came back to us from the treetops and another and another! The owls were talking to us. I gasped and grabbed the person next to me. It was so cool. The calls were loud and directly followed his. They were communicating with us! Probably saying, "Hoo! Hoo! We were relaxing here so nicely enjoying the night. Now why did you have to make a ruckus and bother us?" So while I still don't believe in ghosts, I definitely believe in owls!
Check out Pat Quackenbush's book below.
Stargaze at the new John Glen Astronomy Park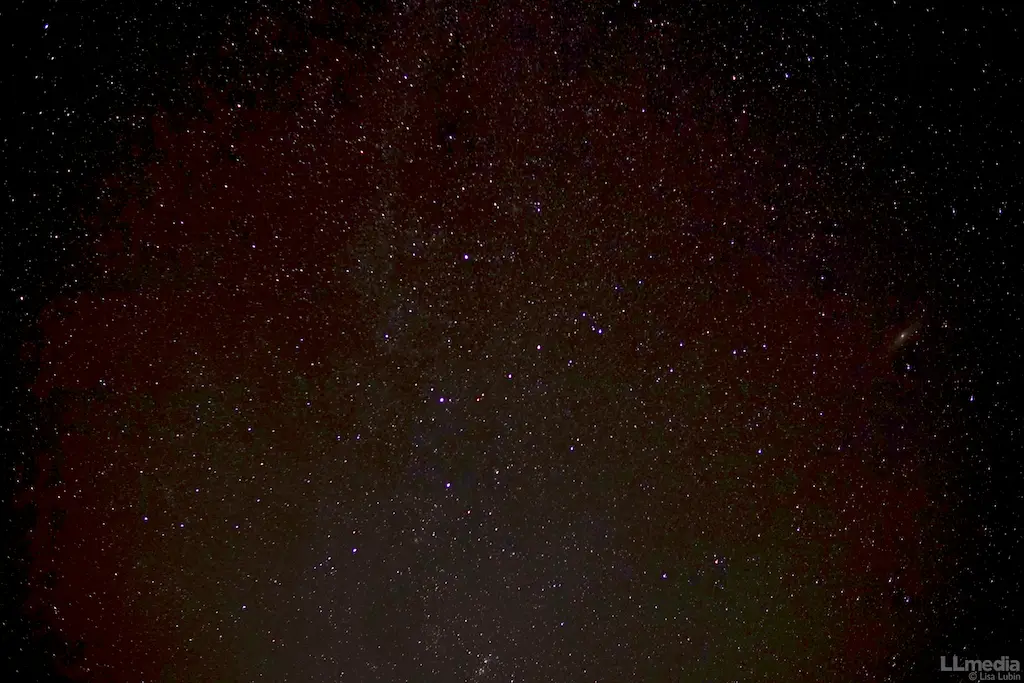 One of the best things to do in Hocking Hills is look up. This is one of the few areas left in the state of Ohio where the night sky can be seen in its near pristine state. It was the perfect place to build the new John Glen Astronomy Park (JGAP) named after Ohio native, John Glen, the first American astronaut to orbit the Earth. Visitors can experience the night sky through a powerful 28-inch telescope in the roll-off roof observatory and with their own binoculars, telescopes or eyes from the park's 80-foot diameter "Solar Plaza."
Get high with Hocking Hills Canopy Tours
Enjoy nature and some adrenaline at the same time on some 31 zip lines at Hocking Hills Canopy Tours including the Super Zip, a quarter-mile long ride. I loved gliding through the towering trees like sycamore and beech. Needing an extra thrill? Come back at night for one of their nighttime zip line tours. We also got to try out their all-terrain segways. I felt like a little cartoon character zipping around going in circles.
Staying awhile in Ohio? Check out my post on things to do in Cleveland.
Get a Birds Eye View of Hocking Hills
Such a beautiful area deserves a bird's eye view as well. You can get high above the hiking trails, zip lines and tree tops with Hocking Hills Scenic Air Tours. For just $85 for 20 minutes, you get breathtaking views and some pretty great photos. I highly recommend an autumn ride.
Where to Stay in Hocking Hills
This area is known for its cabins rather than cookie cutter hotels. So look beyond names you recognize and seek out independent places nestled in the woods. You can even stay in treehouses and tipis here.
During my time in Hocking Hills, I stayed at the lovely Inn & Spa at Cedar Falls in Logan, Ohio. I loved the peaceful, natural setting in the woods amidst the towering trees. A green-certified  property, it's surrounded by Hocking Hills State Park with its mammoth rock formations, caves, and waterfalls all nearby. You can stay in 1840s log cabins, bed and breakfast rooms, charming cottages, or some unique yurts.
I stayed in a stand alone cottage with a big soaker tub, gas log stove, and back porch that overlooked the woods. Plus, I pampered myself with a trip to their spa which is located through the woods inside of another cabin with big windows overlooking the woods. I don't think I've ever had a massage before with the views of the trees and an occasional deer ambling by right outside. It was unique and lovely.
Find the best deal and read what other travelers have to say at TripAdvisor 
Check out other lodging in and around Hocking Hills
Pin It