Maybe you've been an Airbnb guest on some of your travels? But have you ever thought about hosting guests in your home? I've done both, so here is my Airbnb host guide — the dos and don'ts on how to be a good Airbnb host.
Since I always preach about getting local when you travel, of course I've stayed in many locals' homes during my travels. Initially, I used couchsurfing.com before Airbnb even existed. Now I've been an Airbnb guest all over the world – from Portugal to Istanbul and Cinque Terre to Ljubljana.
Sometimes I've had my own place and other times I've just had a private room. Even though this may sometimes put me out of my comfort zone, I also know from experience that it is also  a wonderful way to meet warm, friendly locals and make more of a connection.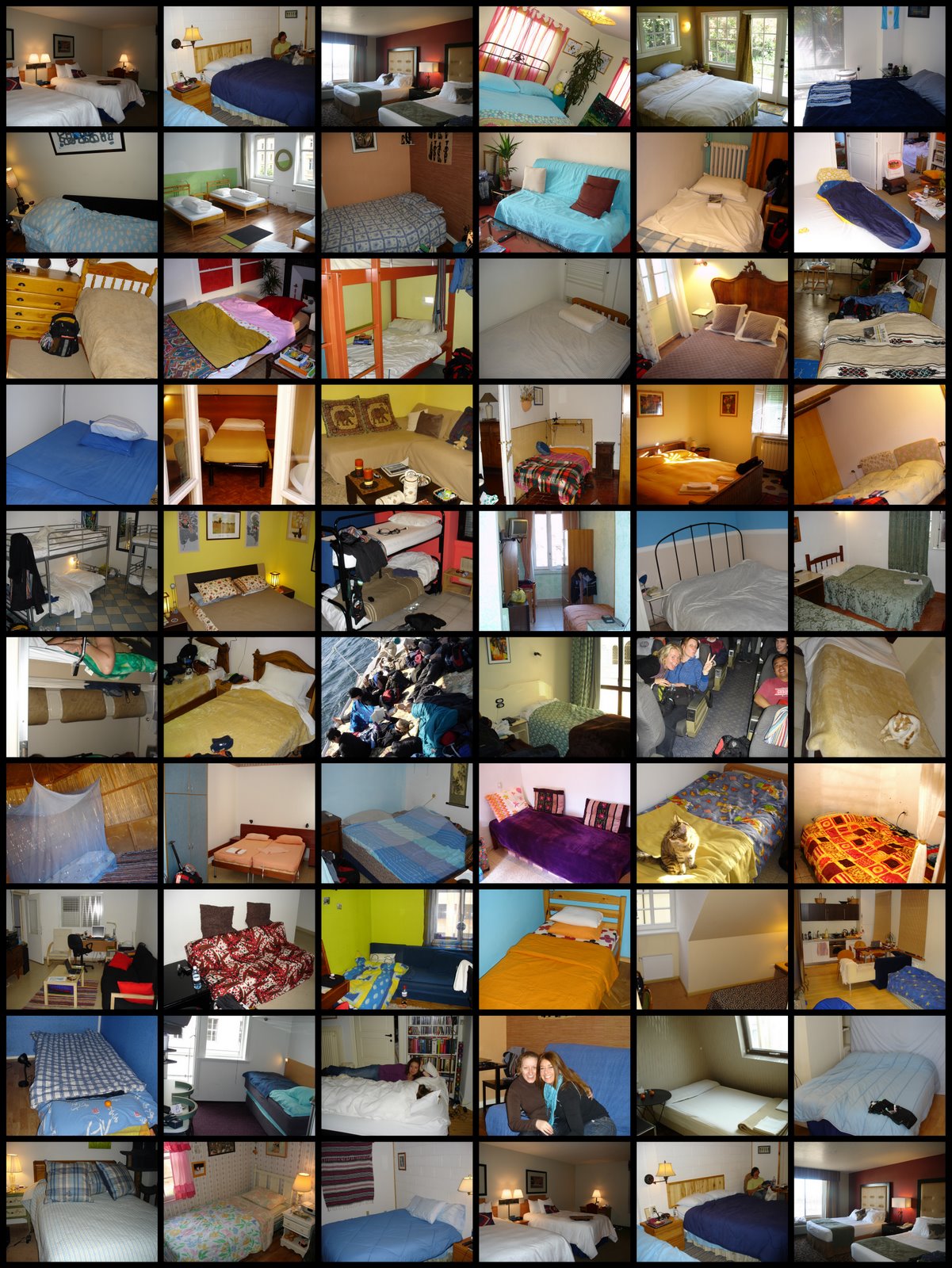 ➙ Need a place to stay? Use my airbnb link for $15-25 off your first stay!
When I am not traveling, hosting guests at my own place is a great way to still feel like I'm traveling in a way. I get to meet interesting people from all over the world, which is my favorite part of traveling anyway.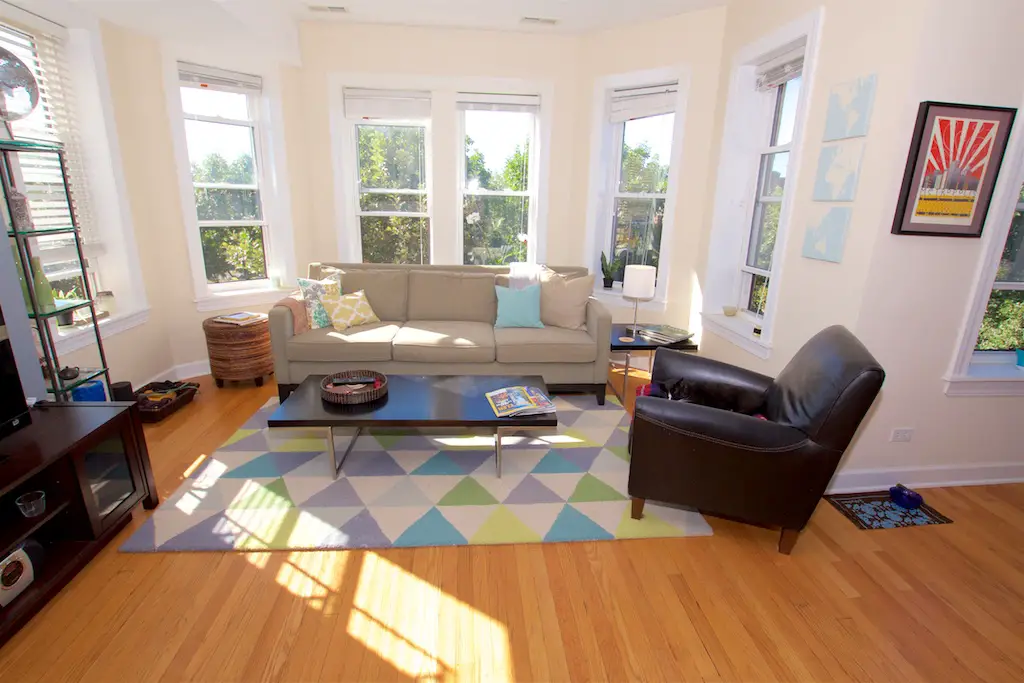 Have you thought about becoming a host? It's a great way to connect with like-minded people and make a little money at the same time!
After staying at so many places and hosting my own guests, I've come up with lots of ideas and tips to help you become a great Airbnb host!
Airbnb Host Guide: How to Be a Great Airbnb Host
Make a Great and Honest Listing
When writing the listing for your place, be as detailed as possible. This is your chance to sell your place! Tell guests what you love about it. Why is it a great location?
Also be honest about any negatives. For example, my current condo is just one block from the train and you can hear it rumble by at night sometimes. None of my guests have seemed to mind (in fact I think I hear it more than them), but I still point it out for light sleepers and also offer a fan or noise machine.
Think of it like a real estate listing and make sure to take some lovely and well-lit photos (flood the room with light and up the exposure a bit or shadows in post production).
Make sure to clean and, more importantly, de-clutter the rooms as you photograph them. And then please make sure that is just how it looks when your guests arrive. You never want to make it look better than it actually is. Just make sure it IS great in real life too!
Be Picky When Selecting Guests
I personally vet all my guests. You can use Airbnb's  instant booking feature, but since my listing is also my home (not just an extra apartment for business purposes), I am very careful about whom I accept.
This is not my main business, so I easily turn down any partiers, concert goers, or people who just are vague or don't feel right. I've had great luck with solo, female travelers or older travelers coming to town to visit their kids. But either way, Airbnb includes a host guarantee and up to $1 million in property damage protection.
Know and Understand Local Laws
Many people list rooms in their apartments without first getting permission from their landlords. This is something you should be very careful with. Most leases typically do not allow it…so do your homework or do so at your own risk.
And it's best to comply with local laws. Many large cities have now instituted some taxes and rules when it comes to short-term listings. Fortunately, in many cases, Airbnb alerts you when you need to file a license with your city.
Keep Your Place Immaculate
This should go without saying, but I'm going to say it anyway. We've all been guests, whether in a hotel or through Airbnb. So think like a guest. Truly, one of the only things I care about is that the place is super clean.
Don't cut corners here. Just always put yourself in your guest's shoes and make sure to ALWAYS provide clean, fresh sheets and towels. And make sure to dust, mop and disinfect all surfaces (including under the couch and dusty corners) – paying special attention to the kitchen and bathroom. Better yet, hire a professional cleaning company in between guests.
For an added bonus I use room sprays and spritz some vanilla scent around plus I provide a lovely lavender chamomile linens spray on the night stand for a really calming smell at night. You can provide candles too, but there's some risk with that, so usually best to avoid flames!
Welcome Your Guest
Try to be there to welcome your guest. But if you cannot be there, make sure you have clear instructions on how they can enter your place. I am often traveling when I host, so not only do I sent very clear instructions on how to find my place and then how to find the lockbox and key, I even created a short private video showing the exact walking approach from the street to the door that I send my guests before their arrival.
I know what it's like to be a foreigner in a new city and just be a bit overwhelmed with my surroundings and not seeing things the same way a local does. Clear instructions coupled with the video give my guests peace of mind.
Offer a Special Little Gift
I always have a basket of maps, brochures and info for my guests. I print out a sheet and leave it on the coffee table with important info like the address, Wi-Fi code, recycling info and so on. And in the bathroom I keep a bowl of mini bottles of shampoo, conditioner and lotions.
Plus, I usually try to have a little gift for their arrival. It can really make a guest feel welcome and special. Some welcome gifts can include a vase of fresh flowers, fruit, a bottle of wine, some local cookies or chocolates (in Chicago I've left a box of local Frango mints or bag of Garrett's popcorn). Another great gift I've received from hosts is a pre-filled metro card!
Or think about ways to go above and beyond if you choose. Consider putting out a tray of fresh pastries each morning or even making breakfast. How about offering your guests use of your bicycle or even a free walking or bike tour that you lead?
Connect with your Guest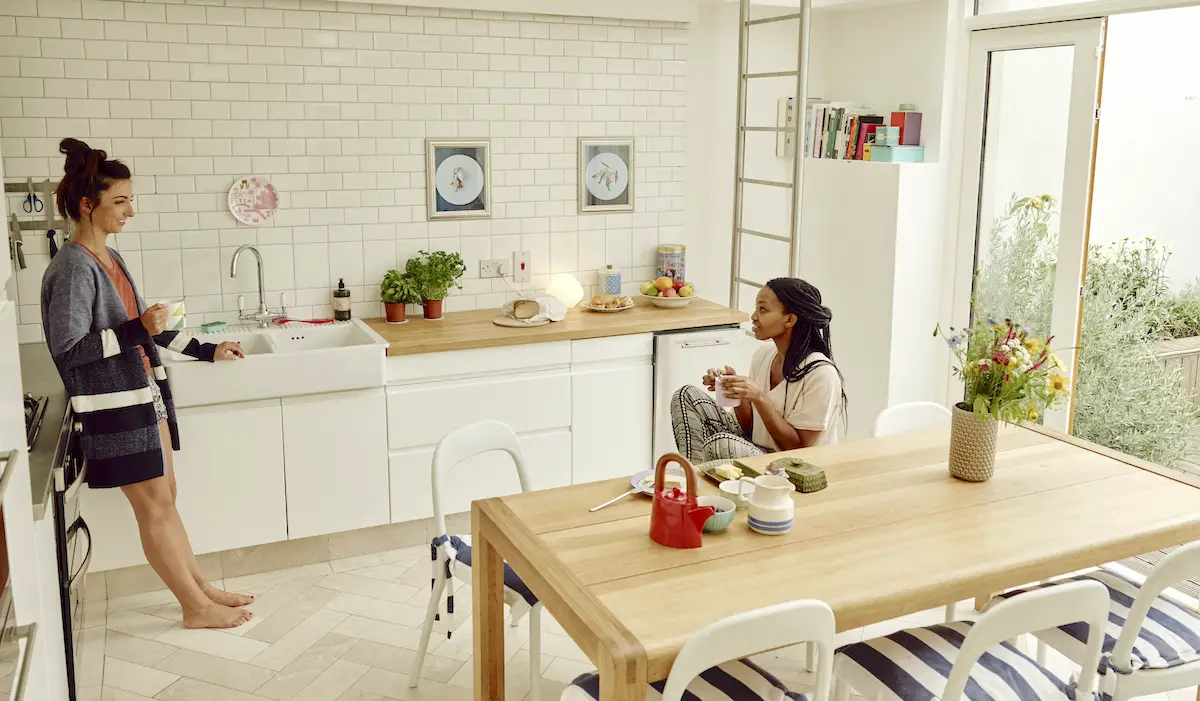 Some guests have busy agendas or just prefer to do things alone. And that is fine. I like my alone time too when I travel. I often like a mix – I mostly like to discover a city on my own, but often love sharing a meal with a local.
If you get a sense that they are open and interested, it's always nice to spend time with a guest. Maybe share one meal out together or show them around your neighborhood. I remember chatting with my very friendly host in Ljubljana. We not only planned to meet for lunch a few days after I arrived, I also ended up speaking to a class at her daughter's high school about my travels. It became one of the real highlights of my visit to Slovenia!
Offer Lots of Local Recommendations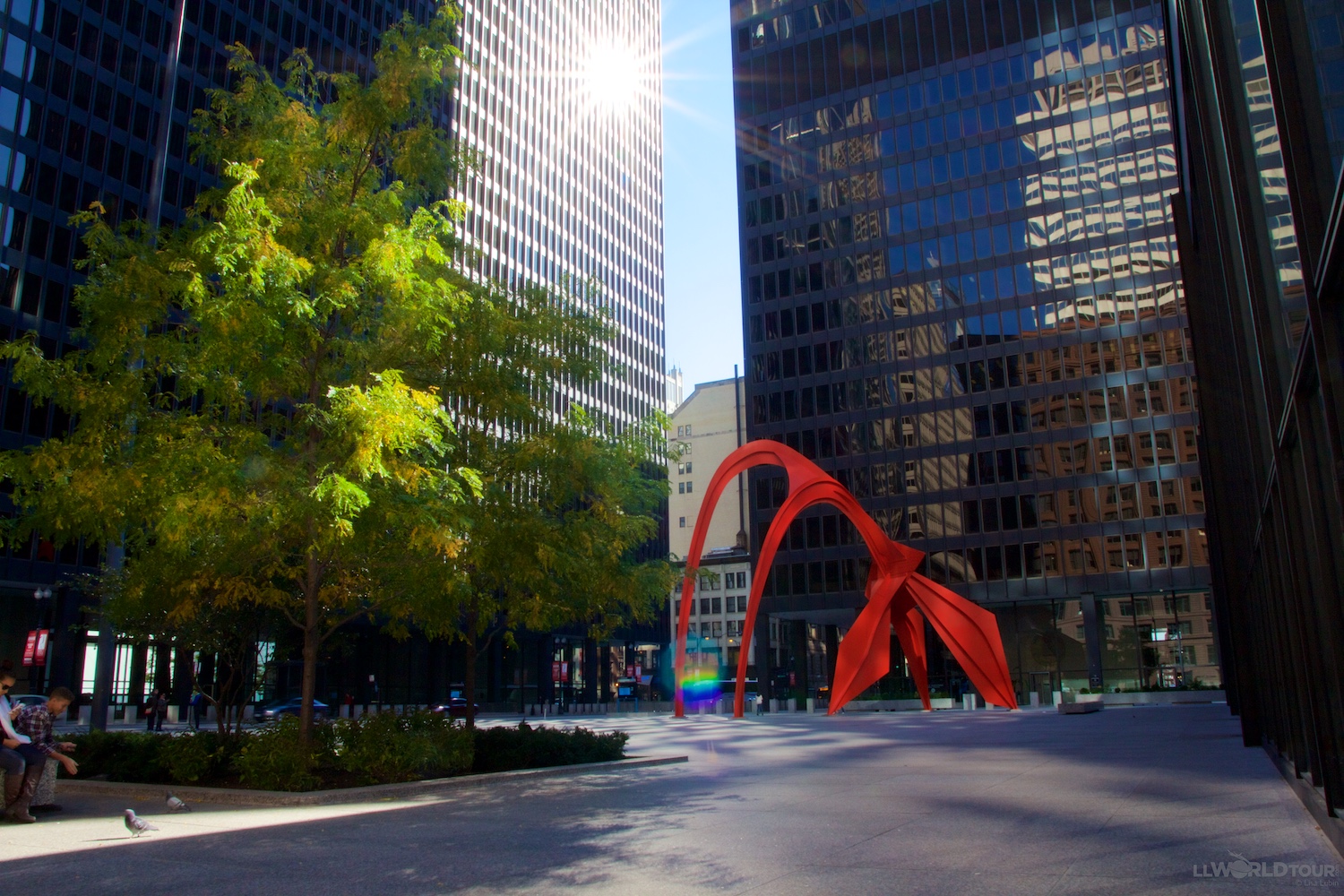 As an Airbnb host, you are also an ambassador to your city. This is also another big reason I host. I love my city of Chicago, and I want my guests to love it too! So I love to recommend cute, neighborhood gems, outdoor dining options, and my favorite restaurants in Chicago.
Plus I want guests to have a low stress time, so I am sure to tell them the best way to get around using mainly public transportation.
Use the Airbnb app/site for all Communication
It's always best and safest to keep everything on Airbnb. Hosting your place through the service means you're insured  by Airbnb for up to $1 million in case something happens. It also means there's added security in place since the company checks IDs and knows who is coming into your home.
You are using the service to not only book your place but also to have a record of the transaction and communications just in case there is ever an issue. And for the record, I've never had an issue with any guest.
Also, it's very important to keep all payments inside the Airbnb system. Airbnb is the middleman helping you collect fees so it's always better to go through their system.
Consider Minimum and Maximum Stay Requirements
This is personal to your needs of course. But when I am hosting and listing a room in the condo in which I live, I typically have a two-night minimum and a maximum not longer than a week. That is my personal preference. I don't want to waste time with one-night guests that I'd never get to know plus have laundry to wash and a place to scrub just for one night. That is not worth it to me.
But, since I am living there (and it's a small space) I also need a break from guests and can't have them too long. On the flip side, when I'm listing my entire apartment, I prefer longer stays with a five-day minimum. The longer the better so I don't need to worry about guest changes when I'm away.
How to Become An Airbnb Host
Airbnb makes it so simple to earn extra money by putting your extra space to work for you. There's no need to create your own website or market your space. They make it easy for you to be a good Airbnb host!
You can share a spare room in your apartment, host your whole home the next time you're out of town, or create a listing for another property you own. However you choose to host, Airbnb provides all the framework and support you need.
The online process to create a listing is pretty quick and easy. You just have to write a description of your space, the room, and area you're in, upload photos, and choose the dates your space is available to travelers.
And it's always free to create a listing.
Besides saving for travel, as an Airbnb host, I use the extra income to pay for monthly utility bills, food, linens, and small upgrades to my home.
Airbnb makes the payment process simple, too. Guests are charged when a reservation is made, and funds are typically released to hosts 24 hours after check-in.
Ready to sign up! You can easily create a listing in no time. 
Pin It!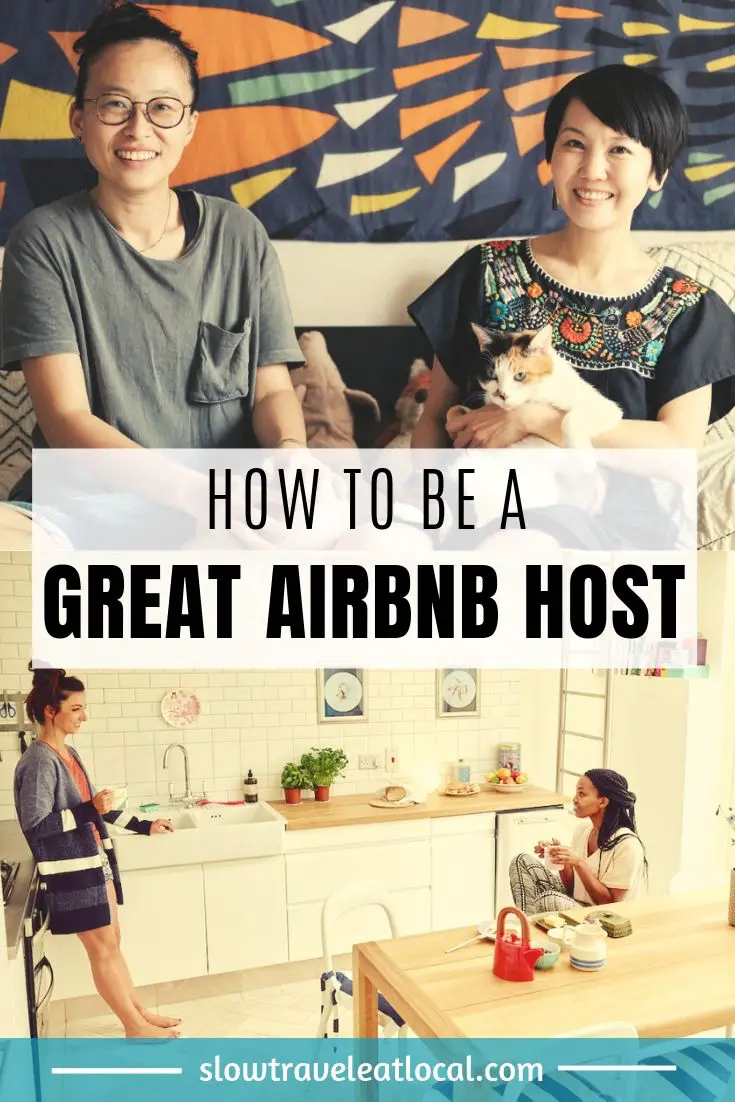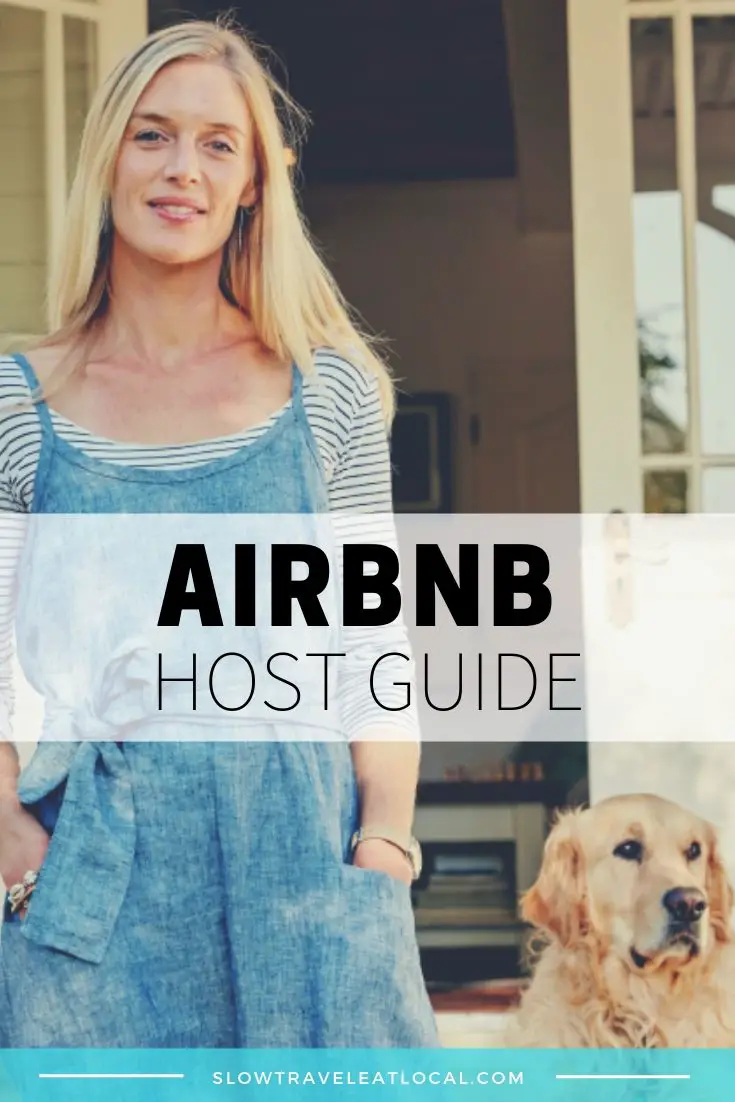 Disclaimer:
This is a sponsored post. If you sign up to host, I will receive a commission at no extra cost to you. As always, all writing and opinions are my own and I've been using airbnb for year.