There are all kinds of travelers, but a few traits unite them all.
So what are some adjectives for traveler? Here are my six words to describe a person who loves to travel.
Traveler or Tourist?
If you are a traveler yourself, or have been reading along with LL World Tour, you may make a distinction between a tourist or a traveler. The general thinking is that a tourist jets into a new city, runs around in sneakers and a loud t-shirt seeing the most popular sights, shoves some local pizza/gelato/schnitzel into his face, and collapses into his chain-hotel bed exhausted. A traveler slows down and gets local. She may sit at a café. She might chat up some locals and go to a more 'real' part of town where people are really living and working. And she probably enjoys a home cooked meal in someone's home with wine and fun conversation.
Now, of course, circumstances… um, like a job… sometimes make it difficult for many of us to become more than just tourists. With our limited vacation time it is often difficult to really immerse ourselves into a new place and culture. Hence the reason I quit my 'day job' to travel the world.
But who really cares what the label is?  There are many words related to travel and various travel phrases. Regardless, at least you are out in the world experiencing new things, right?
Travel Labels Don't Matter
This is a much bantered about topic. We are all tourists at some point. I know I have certainly been one. I am also a traveler. There is no exact definition and the line blurs between the two. It is all subjective, of course, and isn't the whole point of travel to dispel the stereotypes and labels? But, how would you describe a traveler? Here is a little list of words to describe a person who loves to travel. Are they these things all the time? Of course not, but they need a little bit of each!
Adjectives for Traveler
1.  Travelers are Flexible
You meet so many strangers and mix with so many cultures. Different languages are reaching your ears and sound like music. New people. New transport. New currency. It all changes all the time and you just go with the flow. You misread the train schedule and miss your train? No worries. You are not really on a schedule… so why sweat it? You shrug it off and go grab a beer. The more things change, the more flexible you become.
2. Travelers are Resilient
You're on the go. You are there to see and do. Like the United States Postal Service: Neither snow nor rain nor heat nor gloom of night…will stop you. If it's raining you throw on your hooded rain jacket. If it's cold you pile on the fleecy layers. If it's hot, you strip down to the barest threads. Less seems to bother you because you've walked through it all – and usually all the while schlepping 30 pounds on your back.
For some of my top travel gear, check out my gear page. 
3. Travelers are Courageous
Another word to describe a travel: courageous. Just the fact that you are out in the world in the first place means you must have the balls to do it. The more you travel, the less scary the big, bad world seems. You're often told that you've got moxie and balls. After conquering the world… nothing really scares you.
4. Travelers are Open-Minded
You embrace others' differences. You understand that different does not mean wrong. In fact, it may be better. You are excited to speak new languages, learn about new cultures and taste new foods. Different doesn't scare you, it turns you on.
5. Travelers are Adventurous
You are on a roller coaster ride of adrenaline. You're constantly being stimulated by meeting new folks and trying new things. The rush is ongoing and nearly constant. You start to crave adventure and push your own limits further and further. No wonder some say it's an addiction. And for the record, being adventurous, does NOT have to mean jumping out of an airplane or bungee jumping off of a bridge (two things I have not done!). Getting out of your comfort zone, traveling solo, plunking down in the middle of a foreign land with no friends or plans — that's all very adventurous!
6. Travelers are a Little Crazy
You have just the right amount of crazy inside of you to do this and make it happen. You are squirrely enough to not just dream of being a traveler, but to actually get out there and become one.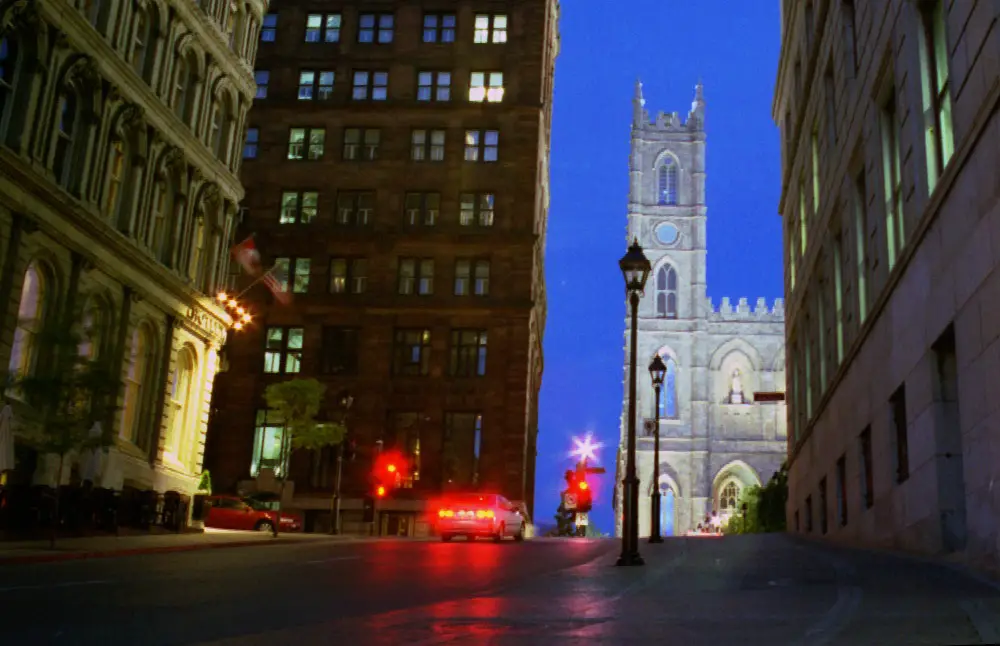 Travelers break the mold of 'normal.' They get out there. They do it. They break away from the pack and veer off the path we are all preprogrammed to follow.  They climb out of their comfort zone and dip their toes in strange yet alluring waters… until finally they dive in.
Come on in, the water's fine.
Pin It!