[updated June 2020]
I've lived in Chicago for more than 20 years now, and even when I was on the multi-year round-the-world trip that launched this blog, I thought of my home city often. For my 10 years as a TV producer at ABC7, it was my job to research, write and produce segments for broadcast on my adopted hometown. It's one of the reasons I fell so hard for the city; I got to know so many people and so many great stories, neighborhoods, and restaurants! I've also written about it a lot for publications and on this blog. So, I decided to compile this ultimate Chicago guide and share with you everything that makes this city great!
Ultimate Chicago Guide
1. The City Itself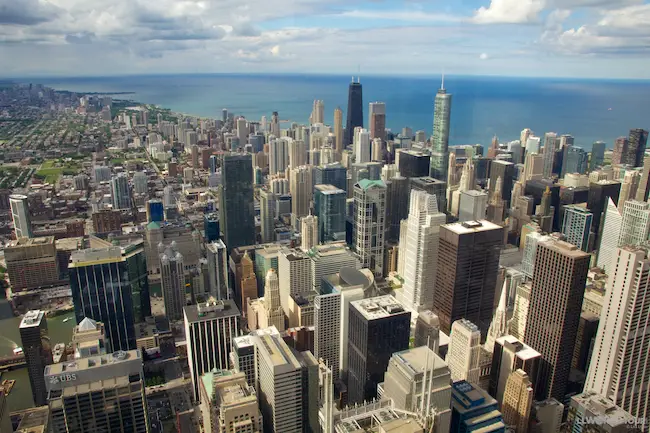 Chicagoans LOVE Chicago, and with good reason! Check out these posts if you're skeptical of the city's awesomeness and need an overview of why we love it here.
2. The Lakefront and the Chicago River!
I dare you to spend some time walking along the Lakefront and not feel your spirits lift. Better yet, take a boat ride! Whether it's on Lake Michigan or the Charles River, you'll be treated to beautiful views of the city.
4. The Food
You knew I was going to mention this, right?
5. The Walk-ability and Bike-ability
You definitely don't need a car to explore Chicago. I should know — I haven't owned a care here in 8 years, and I've gotten by just fine with my trusty bike.
6. All the great neighborhoods to stroll through
Now that you know what a pedestrian-friendly city Chicago is, take a walk through one of my favorite neighborhoods with this series of photo essays:
7. There's always something happening
Especially in the summer!
8. Plus, all the landmarks to see (and photograph!)
Between the second oldest baseball stadium in the country and the quirkily (is that a word?) iconic Superdawg, you'll definitely see something worth photographing.
Check out this post from my friends over at the Local Tourist for a fabulous, comprehensive list of things to do in Chicago.
Check out these Chicago guides I've written for other sites and magazines